If you've ever felt calm and happy after a meal, you've experienced the effects of dopamine at work. A "feel-good" chemical, dopamine works within the reward system of your brain to trigger feelings of satisfaction and pleasure to your brain. Dopamine has other benefits, too — it plays a role in motor function, which means it helps control the way your brain communicates with your muscles, and it's involved in other rewarding behavior (like the "runner's high" you get after a tough workout).
With all those health benefits, increasing your dopamine levels is great, right? Yes and no. While you need some dopamine to help you feel rewarded for healthy habits, too much dopamine in your brain can trigger addiction-like behavior. In fact, sweets and packaged junk foods are often designed to increase your dopamine levels as much as possible — which is why those foods can become addictive over time.
The best way to boost your dopamine levels healthfully is to choose nutritious foods that keep your dopamine levels high enough to feel good, but not so high that they'll cause addiction-like changes in your brain.
Chow down on these seven foods to get a healthy dopamine rush without sacrificing your health.
Salmon
Full of healthy fats, salmon is among the best foods to help temporarily boost your dopamine levels. Any fatty food has the potential to boost your dopamine levels after you eat, and opting for a source of healthy fats — like the omega-3s in salmon — ensures you're getting lots of nutritional value along with your fat intake.
Omega-3 fatty acids actually alter the way your brain processes dopamine, so ensuring you're getting enough omega-3s helps your brain use dopamine properly. And you'll notice other brain benefits, since omega-3 fatty acids help with learning and memory.
Master this simple baked salmon recipe, then adapt it for variety. Try a lemon and dill seasoning one day, a Tex-Mex-inspired cumin and cayenne mix the next, and an adventurous curry-spiced salmon over the weekend.
Tomatoes
It's nearly gardening season — and here's another reason to include tomatoes in your outdoor or kitchen garden. Tomatoes come packed with powerful antioxidants, including compounds called carotenoids that give 'em their red hue.
Antioxidants protect your cells from damage, and they're especially important for protecting the cells in your brain, which can't always repair themselves. And emerging research shows that eating tomatoes (and tomato-based foods) seems to protect dopamine brain cells, hinting that tomatoes can help your brain process dopamine properly.
Slice just-picked tomatoes and top with olive oil and sea salt for an easy appetizer, or whip up fresh and easy tomato sauce for healthy pasta dishes. The tomato sauce on pizza totally counts, too — try making homemade pizza with a cauliflower crust for a healthy indulgence.
Chocolate
There's a reason chocolate is so satisfying — it helps trigger dopamine production, and also boosts your levels of other feel-good hormones, like serotonin. And while you shouldn't dig into a family size chocolate bar, a square or two of dark chocolate can increase your dopamine levels without ruining your diet.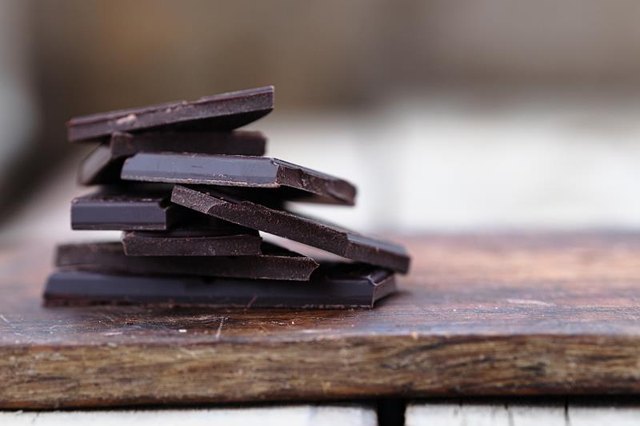 Choose a chocolate that contains at least 70% cocoa (the more cocoa solids, the better!) to keep your sugar intake low. Darker chocolate also has more antioxidants, which protect all your cells and tissues, including the ones in your brain.
Break a dark chocolate bar into squares and keep them in the freezer to grab one on-the-go, or use dark chocolate chips in baked goods (like these yummy muffins, which can be made healthier by using whole-wheat flour).
Cheese
Another excuse to eat cheese? Yes, please
cheese is a great source of vitamin D3. While this nutrient is most often linked to healthy bones — it helps you absorb calcium to keep your bones strong — it's also good for your dopamine levels. New research shows that vitamin D-3 helps to moderate dopamine activity in your brain, which might protect you from the less-than-stellar effects of too much dopamine.
We're sure you have your favorite ways to enjoy cheese. But we love a sprinkle of gruyere on this spinach quiche, fresh mozzarella on this yummy lasagna or creamy goat cheese on this roasted beet salad.
Flaxseeds
By now, you know that healthy fats are key for keeping your dopamine up, which is why we love flaxseeds for enhancing your dopamine levels. Like salmon, flaxseeds are a fantastic source of omega-3 fatty acids — which means you'll get all the brain-boosting benefits linked to these healthy fats. And while you may find it hard to eat salmon every day (it's expensive, for one thing) you can get the same benefits more cheaply from flaxseeds.
Simply add ground flaxseed to your favorite hot or cold cereal (like these yummy overnight oats), include it in your granola or energy bars or sprinkle it over salads for extra omega-3s.
Chicken Breast
When it comes to lean proteins, it's tough to beat skinless chicken breast — it's loaded with protein, relatively low in calories and endlessly adaptable to avoid boredom. It's also great for your dopamine levels. Your brain constantly creates new dopamine molecules to ensure that your brain cells always have a fresh supply. That process relies on proteins, called enzymes, to carry out the series of chemical reactions that eventually results in new dopamine.
As the king (or queen) of protein sources, chicken breast supplies the amino acids your brain needs to make those enzymes — so it helps support dopamine production, too.
Make these perfectly seasoned baked juicy chicken breasts a weeknight staple in your home. Add variety by marinating your chicken in low-sugar chimichurri sauce, homemade barbecue sauce or sriracha, and keep any leftovers to add to salads or wraps.
Stevia
Keeping your dopamine levels healthy means keeping your sugar intake in check. While sugar will increase your dopamine levels, it actually increases them too much — which is why sugar can be addicting. And, of course, eating sugary foods has plenty of other negative health effects, from adding hundreds of extra calories to your diet to causing tooth decay.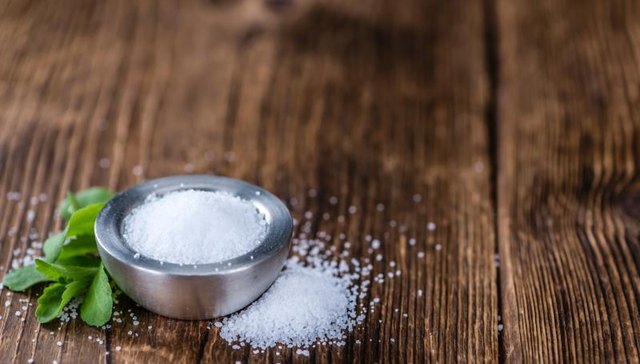 The solution: stevia, a natural sweetener that fulfills a "sweet" craving without all the calories. Stevia also won't have that addiction-like effect on your dopamine levels, so using it in place of sugar can help your brain process dopamine properly.
Use liquid stevia in drinks (like to add more sweetness to your favorite smoothie) or powdered stevia where you'd use granulated sugar.
Simply eating a balanced diet that includes a few of these dopamine-boosting foods per day can keep you feeling happy and energized. And you'll also get the other health benefits of a balanced diet — including a healthy body weight and good cardiovascular health — to feel better for life.