United Airlines uses nearly 20 types of aircraft for its domestic, regional and international routes. United operates its standard domestic and international routes; Ted is United's low-cost domestic carrier, and United Express uses twin turbo-prop aircraft for its regional commuter routes. The company has nearly 400 aircraft, mostly the Airbus A320 for domestic routes and the Boeing 747 and 777 for international flights.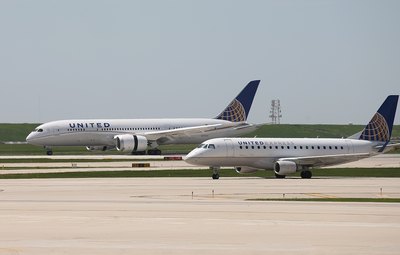 Airbus
United Airlines operates two versions of the Airbus A320: the 120-passenger A319-100 and the 144-passenger A320-200. Both aircraft are used domestically and in Canada and Mexico. Seventeen A320-200s are used as United Ted's low-cost carrier service. The Airbus A320 family, which also includes the A321 and ACJ business jet, was launched in 1988. United has 152 Airbuses in service.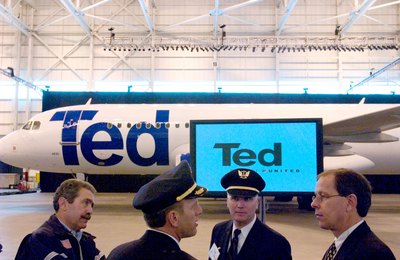 Boeing 737
Three versions of the Boeing 737 are in United's fleet: The 737-300, 737-400 and 737-500. All 42 of United's 737s were scheduled for retirement by the end of 2009. Only the 737-500 is used on international flights. The Boeing 737 is a medium-range aircraft that first took to the air in 1967.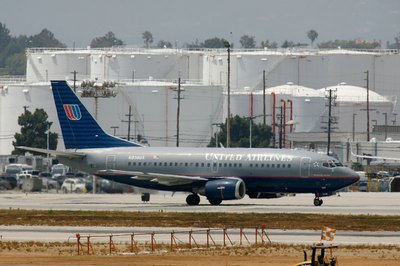 Boeing 747
United's Boeing 747-400 is a wide-body aircraft and the latest generation of the 747. It is used strictly for international flights and accommodates 377 passengers. Twenty-five 747-400s are in service at United.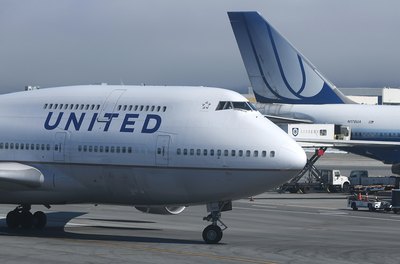 Boeing 757
Ninety-seven Boeing 757-200s--a mid-size, narrow-body twin-jet aircraft--are in United's service on international and domestic flights. The jet seats 182 passengers and has features like hand-held media players in first class and business class, with Aircell Internet access scheduled to be installed in 2009. Production ended in 2004, although United continues to fly the aircraft.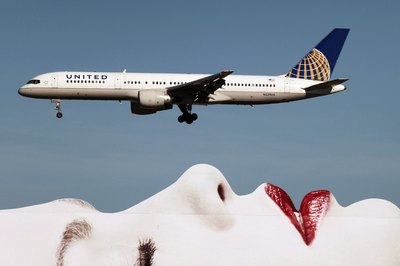 Boeing 767
The Boeing 767-300ER, or extended-range aircraft, is a mid-size, wide-body twin-jet plane that seats up to 244 passengers for United's routes to South America and Hawaii. Thirty-five 767-300ERs were in United's fleet in 2009.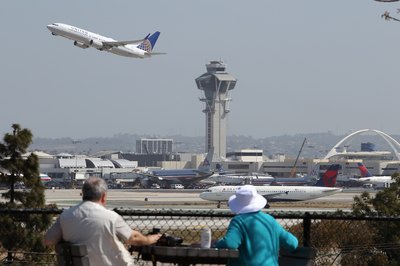 Boeing 777
The Boeing 777-200 and extended range 777-200ER carry 348 and 258 passengers, respectively, for United. The 777-200 is used for South America, Pacific, domestic and Hawaiian routes. The extended-range version is flown to Europe, Asia and the Middle East. The design of the 777 to include more seating and cargo space was the first collaborative effort between United and Boeing.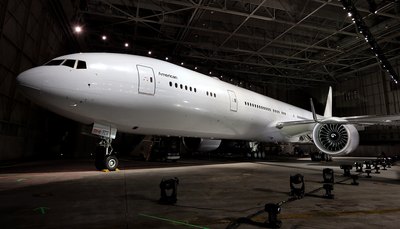 Other Aircraft
As United Express on United's regional routes, the airline also employs the following aircraft: The Dash 8, the CRJ 200 and 700, the EMB 120 and 170, ERJ 145 and the Saab 340. The Saab 340 is a twin turbo-prop regional craft that seats 30 passengers. It is no longer produced. The EMB 170 is a 70-passenger regional craft.