A split-level home can feature dramatic architectural details and breezy, open spaces. Unfortunately, the unique design of split levels often poses many decoration traps for home owners. Rather than work within the architectural advantages and constraints of a split level, people resort to filling the space with a hodge podge of items, or restricting the entire interior to a monochromatic palette. Consider some alternatives when planning your decor in a split-level home.
(paul prescott/iStock/Getty Images)
Decorating a split-level home demands being attentive to the essential function of the different spaces. If you consider your split level to be similar to a open-space floor plan, you can plan different function-oriented vignettes within the larger space and decorate accordingly. For example, a living area should have comfortable seating and a variety of places to engage in conversation. Lay out furniture with conversations and entertaining in mind by placing a love seat and armchair in an L-formation around a coffee table, or setting two armchairs near a fireplace or within view of a picture window.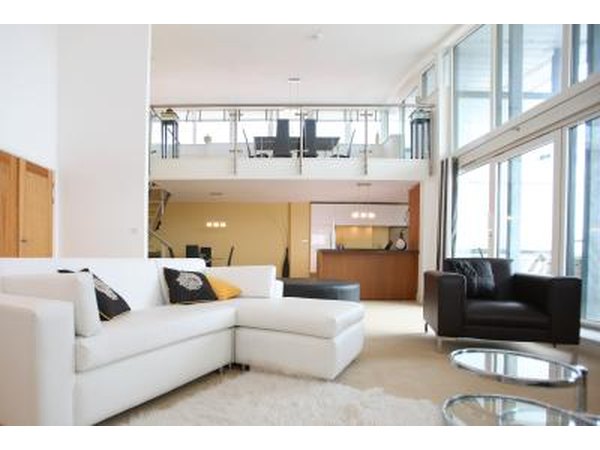 Joe Gough/iStock/Getty Images
Color defines and connects your spaces in a split-level home design. The goal in open and adjoining spaces is to create harmony between them, because you typically see the connecting spaces while in the neighboring rooms. Harmony does not mean everything must match, however. You can go for cool blue-based grays in one area or room, and move to an antique white or a deeper blue in the next room, brightening the look to a neutral yellow in the following room. You may determine an overall palette for your whole home--say faded earth tones for an Asian fusion or eco-design look, and then work within the options to create subtle variations and differences in the succession of spaces.
paulprescott72/iStock/Getty Images
There are many types of decorating trends that complement a split-level home. A good portion of split levels have a modern or contemporary aesthetic, providing a clean and simple backdrop for a minimalist, Asian fusion, mid-century modern, modern vintage or bohemian chic interior. You can try low, modular furniture with clean lines and minimal orientation to draw the eye to large format paintings or architectural features such as picture windows. For a more funky look, create a focal point in the room with a bright or highly designed piece of furniture, such as a periwinkle blue coffee table, a paisley couch or a retro 1950s Formica table surrounded by bright red vinyl diner chairs.
Fredrik Larsson/iStock/Getty Images
A well-decorated split-level home has flow. Furniture does not block the passage of natural light or the flow of traffic. Small rugs or bamboo mats punctuate floor space and guide people toward rooms' exit and entry points. Subtle, changeable room dividers such as low tables, upholstered ottomans or Shoji screens allow for shifting space and decor needs. Emphasize architectural features such as door and window frames by hanging leafy plants nearby or surrounding them with artwork.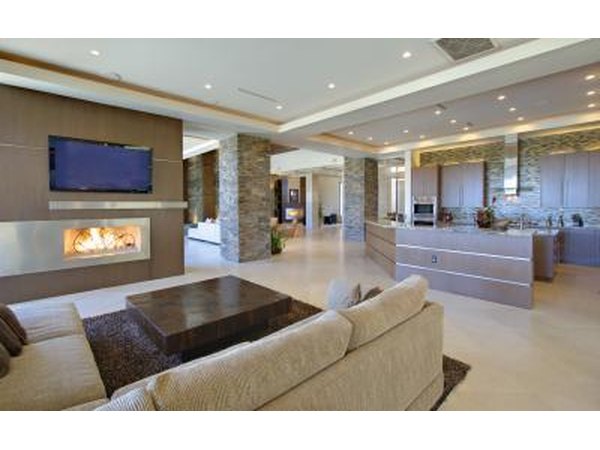 moodboard/moodboard/Getty Images
Use accessories to add space-specific accents to your split-level home's interior. A series of three pendant lights over a dining table adds a sophisticated touch. A wrought iron chandelier in an entryway sets a rustic tone or, if you paint it antique white, creates a cottage look. Add a touch of bohemian modernism to a fireplace mantel by suspending party lights in painted paper shades over it. Wall sconces add an architectural element to the many stairwells or hallways you sometimes find in split-level homes.
piovesempre/iStock/Getty Images
Promoted By Zergnet