Bleeding in the brain, also known as intracerebral hemorrhage, is a severe condition that can be life-threatening. It can develop suddenly and requires prompt medical attention. When internal bleeding occurs in the brain, blood builds up in the tissues and spaces surrounding the brain. This can cause the tissues to become inflamed, causing swelling. This bleeding can occur in any part of the brain. Knowing the signs and symptoms will help you recognize this disorder and seek medical attention.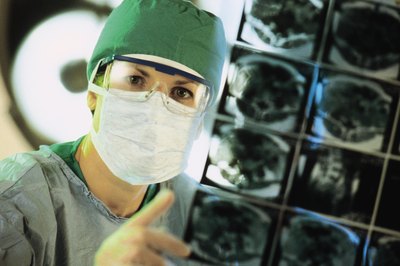 Causes
There are several things that can cause bleeding in the brain. An intracerebral hemorrhage can be caused by abnormalities of the blood vessels. Abnormalities such as an aneurysm and vascular malformation can cause the hemorrhage. Other things that can cause bleeding in the brain are high blood pressure, protein deposits along the blood vessels and a traumatic brain injury. In some cases the cause cannot be determined.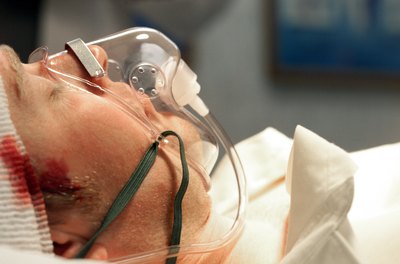 Risk Factors
Among the risk factors for intracerebral hemorrhage are blood and bleeding disorders. Disorders such as hemophilia, leukemia, sickle cell anemia and decreased levels of blood platelets can all be risk factors. Along with these, you are at an increased risk for intracerebral hemorrhage if you suffer from liver disease or brain tumors. Also, the use of aspirin or blood thinners can put you at an increased risk of having an intracerebral hemorrhage.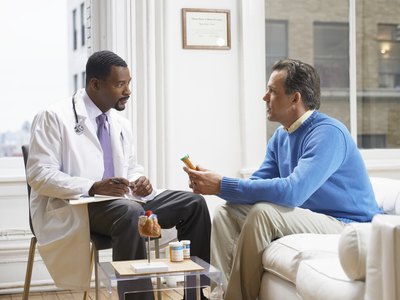 Symptoms
There are many possible symptoms of an intracerebral hemorrhage. Symptoms will vary depending on where the bleed has occurred and the amount of tissue that has been affected. Symptoms will usually come on suddenly and without warning, so being aware of them is necessary if you hope to recover. Possible symptoms include difficulty speaking, swallowing, writing or reading. You may also notice a loss of coordination and balance. Some other signs that indicate a more serious hemorrhage are difficulty breathing, loss of consciousness, paralysis and seizures. Dial 911 immediately if you notice any signs of intracerebral hemorrhage.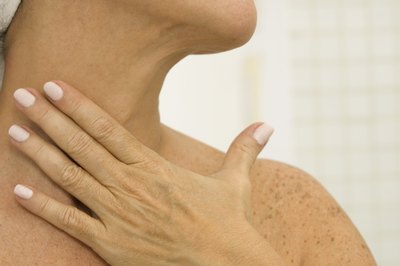 Tests
If you are exhibiting signs and symptoms of bleeding in the brain, the emergency staff at the hospital will want to run some tests. Among them are a CT scan, MRI, kidney and liver function tests and platelet count. These tests will help them pinpoint the location of the bleed and assess the severity of the hemorrhage. Based on the outcome of the testing, treatment will begin.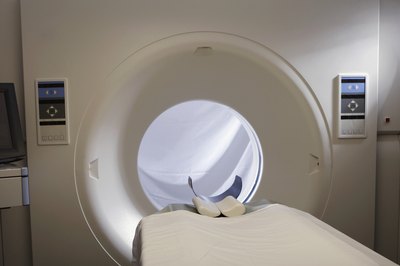 Treatment
As the signs and symptoms depend on the location and severity of the bleed, so does the treatment. Treatment can include surgery. Surgery can help repair or remove what may be causing the bleeding, such as an aneurysm. Medication may also be given to help with seizures, pain and swelling. Blood transfusion may also be necessary to help make up for the fluids and blood lost.