The Master Cleanse is a 16-day diet consisting of three phases. In the first three-day phase, you cut out all processed foods; in the next 10-day phase, you consume liquids only; and in the final three-day phase, you add back in healthy foods. The diet claims to promote fast weight loss and detoxification, but there's no evidence that it does this any better than simply eating a diet of nutritious whole foods. A healthier way to do the Master Cleanse is to consume the lemonade drink in combination with a variety of nutritious foods.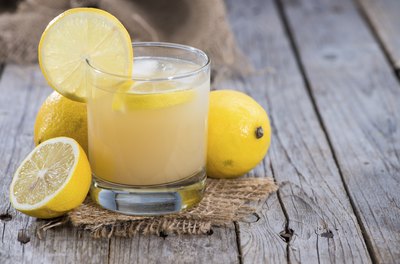 Phase One
There's no doubt that cutting processed foods out of your diet will help you lose weight and improve your health. Processed foods are often high in sugar, sodium, unhealthy saturated and trans fats and refined carbohydrates, which can increase your risk for various health problems, including obesity, diabetes and heart disease.
The Master Cleanse also suggests cutting out meat and dairy during this phase. If you choose to do that, make sure you consume other sources of protein and calcium, including dark, leafy greens and legumes. In this phase, focus on eating a wide variety of fresh fruits and vegetables -- the diet recommends a 40:60 ratio of fruits to vegetables. You can also juice and blend your fruits and veggies or make nutritious soups.
Phase Two
The cleanse begins in the second phase, when you add in the lemonade drink made with water, fresh lemon juice, maple syrup and cayenne pepper. The diet prescribes six to 12 glasses of this drink and no solid food for 10 days, but this doesn't align with widely accepted guidelines for promoting sustainable weight loss or overall health. Instead, drink a glass of the lemonade drink before you eat a balanced, low-calorie, nutrient-dense meal.
Filling your belly with a glass of water before a meal may help increase satiety and reduce calorie intake at that meal. Then, enjoy your meal made with fresh fruits and veggies, whole grains and lean protein. You can also drink a glass of the lemonade between meals if you feel hungry, but be sure to limit your calorie intake each day if you're trying to lose weight. A registered dietitian can give you a daily calorie goal for weight loss.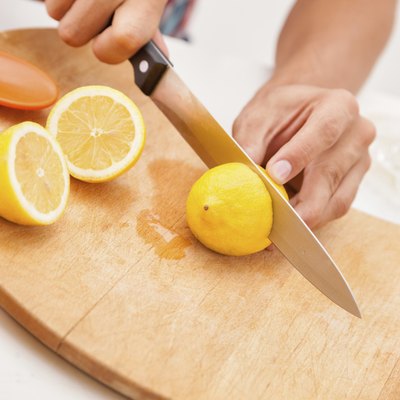 Phase Three
The last phase of the Master Cleanse adds solid foods back into the diet, but since you've already been eating nutritious solid foods, all you do in this phase is continue your healthy eating habits and stop drinking the lemonade mixture. The lemonade mixture is not a beverage that you should drink for the long term because it contains added sugar from the maple syrup. Replace the lemonade drinks with plenty of pure water. You can continue the habit of drinking a full glass of water before meals, if you find that it helped you eat less. Drink water whenever you feel hungry throughout the day, as thirst is sometimes mistaken for hunger.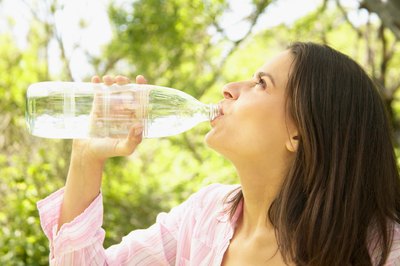 Second Phase Sample Menu
During the second phase of the Master Cleanse, you'll combine a nutritious, calorie-conscious diet with the lemonade drinks. Drink a glass of the lemonade first thing in the morning when you wake up, before you eat breakfast. Then, whip up a low-calorie, high-protein omelet with a few egg whites and some fresh spinach and tomatoes. At midmorning, have another glass of the lemonade drink and a piece of fruit or cut-up veggies if you feel hungry. Combine your lunchtime lemonade with a salad with dark, leafy greens, fresh veggies, beans or canned light tuna in water and a low-calorie dressing made with a little olive oil, vinegar and dried herbs. Have another glass of the lemonade and a snack of fresh fruits or veggies midafternoon. Before dinner, drink a glass of lemonade, then eat a filet of fish with some brown rice and steamed broccoli. Have a final glass of the lemonade an hour or two before bedtime.