A broken hand can have one or several broken bones, and the fractures can occur in the fingers, thumb, the rest of the hand or all of these areas. The most frequent cause of a broken hand is a sudden impact during sports, a fall or an accident. People also can break a hand from a crushing injury or from hitting something with a fist, commonly called boxer's fracture. Several different signs can indicate a broken hand.
Common Symptoms
The most common symptoms of a broken hand include pain, tenderness, swelling and bruising of the entire hand or at the specific fracture location. Pain can be severe and radiate into the arm, and it also may become worse if the person tries to close his fist or grip or squeeze an object. A broken finger may have localized pain at that bone, but it still may be difficult to use the hand.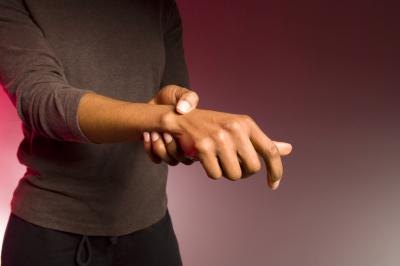 Deformity
Deformity signs also can occur. A broken finger, for instance, may be crooked or might automatically cross over a neighboring finger when the hand is partially closed. The finger may look shorter than usual. If bones in the hand have been pushed out of place, the hand may have an abnormal shape. A knuckle bone might be depressed inward.
Other Signs
Other possible signs of a broken hand include stiffness and limited mobility or a total inability to move a finger or the thumb. There may be numbness or coldness in the affected finger. A broken hand may develop a hematoma, an accumulation of pooled blood in a small area on the palm or back of the hand.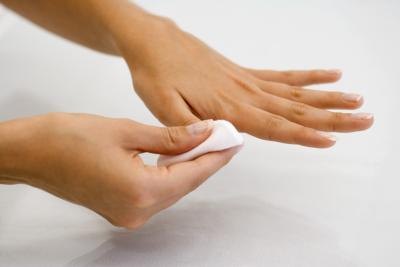 Considerations
Anyone suspecting he may have a hand fracture should seek prompt medical attention. Untreated fractures and those which have delayed treatment can heal improperly. This can lead to permanent limited range of motion and decreased grip strength, as well as eventual arthritis. Even minor hand fractures can eventually cause significant problems.
Treatment
Treatment for a broken hand or finger usually involves a doctor placing a cast or a splint to keep the broken bone or bones in place. Healing typically takes about six to eight weeks, depending on the severity. For serious fractures, surgery may be required.