With the exception of infants who are born with them, it's not unusual to have a hernia for several years before you even notice it. But as you age, gain weight or continually strain your body, you may notice some strange things happening in your abdominal region. That's when you'll begin to see male hernia symptoms.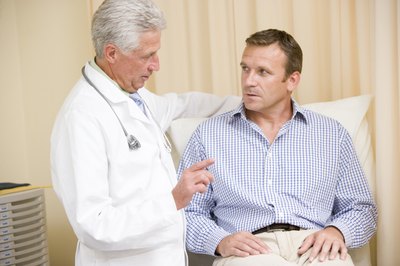 Groin Area Bulge
Men are more likely to get inguinal hernias---also known as groin hernias-- than women. They're also the most frequent types of hernias to occur, creating a lump or an enlargement in the groin or scrotum. The hernia may become more sensitive or painful when lifting a heavy object or straining. You may also have a burning sensation in the area surrounding the bulge.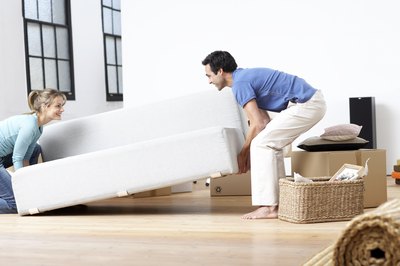 Pain
If a hernia isn't reduced, or surgically pushed back into the abdomen, it may become strangulated. Strangulated hernias have twisted upon themselves, which causes a blood supply blockage to the gut region. Think of it as a garden hose. When the hose is folded in half, the water flow stops. The same thing happens with a strangulated hernia. As a result, you'll feel severe pain where the hernia is.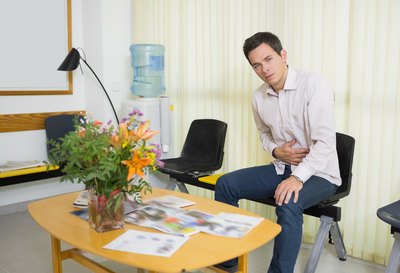 Constipation
While most hernias won't give you constipation, if you've got a strangulated inguinal hernia, you may become constipated or notice blood in your bowel movements. If this occurs, call your doctor immediately because a strangulated hernia is considered a medical emergency.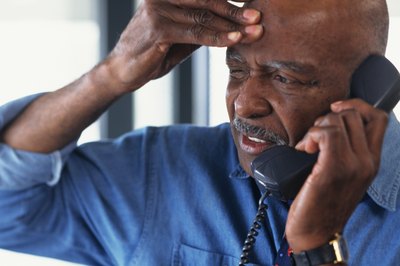 Nausea and Vomiting
Feeling sick to your stomach due to a hernia is not a symptom you should chalk up as normal. (Reference 5) Like pain and constipation, this is likely a sign of a strangulated hernia and requires immediate attention.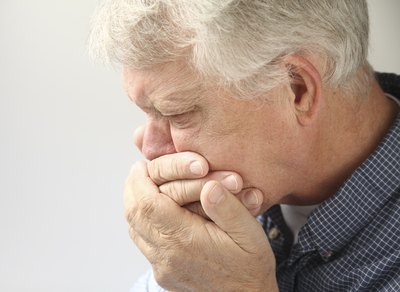 Heartburn
Unlike most other hernias, there's no discernible bulge with a hiatal hernia. The top of the stomach is basically pushing up into the chest cavity, which can cause gastroesophageal reflux disease (GERD). The contents of the stomach are being pushed back up into the esophagus, which in turn irritates the esophagus, giving you heartburn.