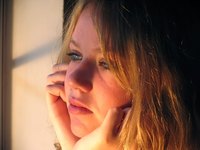 A hysterectomy is the surgical removal of the uterus in women. There are a variety of health reasons for women to have a hysterectomy and a variety of methods available. The reasons for having a hysterectomy and the methods by which the surgery is performed can lead to a wide variety of side effects, most notably the loss of ability to bear children.
Reasons to Have a Hysterectomy
The Mayo Clinic indicates a variety of reasons for a woman to have a hysterectomy. The most common reason is the development of uterine fibroids, which are noncancerous tumors, on the uterine walls. Other reasons include uterine prolapse, endometriosis, vaginal bleeding, gynecologic cancer, and chronic pelvic pain. The Mayo Clinic indicates that the fallopian tubes and ovaries are also often removed during a hysterectomy.
Common Side Effects
In addition to no longer being able to bear children, hysterectomies can cause a variety of additional side effects that are common or specific to all forms of surgical methods. According to the U.S. Department of Health and Human Services Office on Women's Health, side effects common to all surgical methods are heavy blood loss, bladder injury, bowel injury, and possible reduction of sexual desire and pleasure. However, as mentioned below, studies have shown that hysterectomies can also have a positive side effect on sexual function.
Side Effect Comparison
The two surgical methods for the removal of the uterus are abdominal hysterectomies and vaginal hysterectomies. The National Institutes of Health (NIH) indicate that the recovery time for abdominal laparoscopic hysterectomies is four to six weeks and a vaginal hysterectomy three to four weeks. A study by the Society of Laparoendoscopic Surgeons compared the surgical methods and found that the results of each are similar, and although abdominal laparoscopic hysterectomy procedures take longer to perform, they result in lower levels of blood loss, length of hospital stay, and the resumption of everyday activity.
Potential Positive Sexual Side Effects
In contract to the U.S. Department of Health and Human Services Office on Women's Health indicating that loss of sexual desire and pleasure being a common side effect of hysterectomy, a 2006 study by the Department of Obstetrics and Gynecology at St. Mary's Hospital in Manchester, UK found that having a hysterectomy may actually improve sexual function. The study, titled "Hysterectomy and Sexual Function," found that the symptoms that are caused by the condition that necessitates having a hysterectomy may be inhibiting sexual pleasure before the hysterectomy is performed. Therefore, after the hysterectomy and period of recovery, the patient may experience the positive side effect of improved sexual function.
A separate 2006 study by the Alexandra Maternity Hospital at University Medical School in Athens, Greece titled "The Effect of Hysterectomy on Sexuality and Psychological Changes" had similar findings and concluded that "Women are more likely to report improved sexual functioning after the surgery when their symptoms have been alleviated."
Emotional Side Effects
Finally, a non-physical but major side effect of women who have hysterectomies is emotional well-being. The Mayo Clinic indicates that some women may have positive side effects after a hysterectomy due to relief of unpleasant symptoms that existed prior to the procedure, thus improving the quality of life. However, some women may suffer a sense of loss and grief due to the loss in ability to bear children, as well as the loss of association of the uterus as a symbol of womanhood.