Dramamine, one of the brand names for the over-the-counter drug dimenhydrinate, is commonly used for the treatment of motion sickness. The National Institutes of Health (NIH) also indicates that it is used for the treatment of Meniere's disease, an inner ear condition that causes ringing in the ears, dizziness, and loss of balance.
While NIH indicates that most side effects of dimenhydrinate are generally mild, they do also indicate more serious side effects related to acceleration of the heart rate. Clinical studies have also shown that other side effects may exist.
Common Side Effects
The NIH indicates that a number of side effects are possible as a result of consuming dimenhydrinate. Some of the less serious side effects include hyperactivity, headaches, dizziness, drowsiness, dry mouth, dry nose, dry throat, nausea, coordination problems, ringing in the ears, blurred vision, and fainting. A more serious side effect may be irregular or accelerated heartbeat.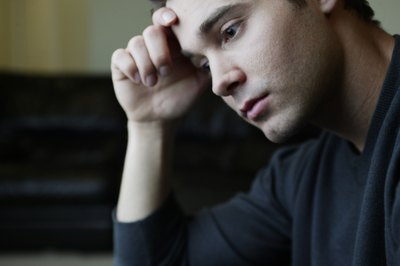 Performance Side Effects
A 2001 study by the Motion Sickness and Human Performance Laboratory at the Israel Naval Medical Institute found that 100 mg of dimenhydrinate "adversely affects psychomotor function." The study, titled "The Effects of Dimenhydrinate, Cinnarizine and Transdermal Scopolamine on Performance" found that dimenhydrinate "significantly impaired decision reaction time and auditory digit span" and that "most of the subjects who took dimenhydrinate also reported a subjective decrease in well-being and general performance abilities." In comparison, 50 mg of cinnarizine and one transdermal scopolamine patch did not have adverse effects on the performance of the subjects.
Heartbeat and Mental Flexibility
The NIH indicates that a more serious side effect of dimenhydrinate may be irregular or accelerated heartbeat. A 2000 study by the Department of Emergency Medicine at the University of Pittsburgh titled "The Psychometric and Cardiac Effects of Dimenhydrinate in the Hyperbaric Environment" found that subjects who ingested dimenhydrinate in increased air pressure environments experienced adverse effects on mental flexibility and memory, but that the drug did not have an effect on mean heart rate.
Potential for Abuse
Another side effect of dimenhydrinate is its potential for abuse. A 2002 study by the Department of Psychology at Queen's University in Ontario, Canada explored the potential of dimenhydrinate for abuse. The study, titled "Mechanisms and Abuse Liability of the Anti-Histamine Dimenhydrinate," confirmed the abuse potential and found that "Street drug users abuse dimenhydrinate for the acute effects of euphoric sensations and hallucinations, while psychiatric patients abuse dimenhydrinate for its anxiolytic or anti-cholinergic effects."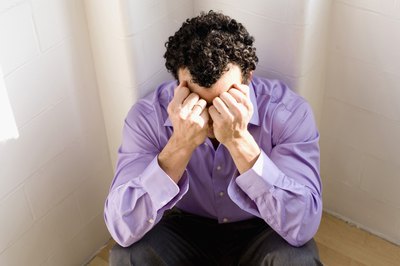 Other Possible Side Effects
A 2008 study by the Neurosurgery Department at the Ege University School of Medicine in Izmir, Turkey revealed that dimenhydrinate may have the ability to disrupt a pre-existing subclinical condition. The study, titled "Protein S Deficiency, Epileptic Seizures, Sagittal Sinus Thrombosis and Hemorrhagic Infarction After Ingestion of Dimenhydrinate," concluded that a 14 year old boy with a congenital deficiency of protein S (which increases the risk of venous thrombosis) suffered seizures and thrombosis after consuming 50 mg of dimenhydrinate.