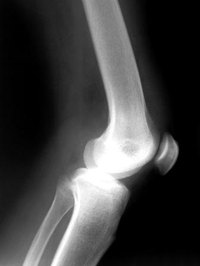 More than 100 types of arthritis and musculoskeletal conditions exist. Each type operates differently with varied symptoms and forms of treatments. Arthritis causes major pain and disabilities. It even can cause deformity. Effective treatment and commitment to lifestyle changes can help manage the condition, so people with arthritis can lead quality lives.
Rheumatoid
Rheumatoid arthritis is the most familiar inflammatory type of arthritis. The inflammation targets the lining of multiple joints. This damages cartilage, ligaments and even the bone. In the beginning stages, inflammation will target the hands, wrists, ankles and feet. But as this condition progresses, the inflammation will spread to larger joints.
Managing rheumatoid arthritis involves aggressive and early treatment that involve medication called disease-modifying anti-rheumatic drugs (DMARDs). Some DMARDs include sulfasalazine, methotrexate and infliximab. Early treatment reduces symptoms, prevents deformities and protects the joints. Other treatments include diet, exercise, and joint surgery.
Osteoarthritis
Osteoarthritis is the most common joint disease. Osteoarthritis sets in when the protective cushion of the cartilage begins thinning, eventually exposing the bone underneath. The cushion is located where the ends of two bones come together to form a joint. Once the protective covering of the bone is worn away, the joint loses its ability to function properly, and the bones begin to lose shape and thicken.
Managing osteoarthritis includes slowing progression of the disease, improving quality of life, and pain relief. In addition to medication, other forms of treatment involve low-impact aerobic exercise, physical therapy and use of splints.
Gout
Gout develops when there's too much uric acid in the blood. Uric acid tends to form in the joints, if too much is produced and the kidneys can't remove it quickly from the body. The accumulation of these crystals erode cartilage and bone while also causing inflammation. A build-up in the kidneys results in tissue damage. Symptoms of gout surface first in the big toe or "bunion joint" and then in the knee, ankle and foot.
Changes in diet can manage gout. Avoid food such as sardines, turkey, salmon, trout, beans, peas, spinach and alcohol.
Fibromyalgia
Fibromyalgia is mysterious in that there are no visible signs that support the pain a person experiences. Although the condition operates similarly to rheumatism, affecting the muscles and ligaments, fibromyalgia doesn't affect the joints. Fibrous tissues and muscles can become extremely tender, causing discomfort and pain.
Fibromyalgia symptoms include migraine headache, blurred vision, shortness of breath, chest pains, painful urination, decrease in short-term memory, cognitive dysfunction and hypersensitivity to sound and smells. Although treatment is individualized, most patients experience fewer symptoms with medication, swimming and use of an stationary bike or an elliptical trainer.
Psoriatic
Psoriatic arthritis is associated with the skin disease, psoriasis. This inflammatory arthritis has symptoms similar to rheumatoid arthritis. It progresses slowly. Psoriatic arthritis targets small and large joints and causes swelling of the fingers and toes. It can also lead to severe deformity and disability in the hands and feet.
The focus of treatment tries to reduce inflammation, preserve joint function and maintain quality of life. Other forms of therapy involve education about the condition, physical therapy and joint protection.