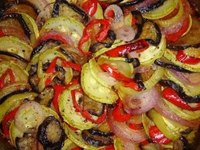 Being a vegetarian doesn't mean limiting yourself or drastically changing your diet and vitamin intake. Vegetarians can still eat carbohydrate-based, protein-based and mineral-based foods. Eating a variety of foods will help you stay healthy.
Protein
Protein is one of the major concerns for people considering vegetarianism. When we think of protein we usually think of meat, which is obviously off-limits for a vegetarian. However, a vegetarian can enjoy a wide range of protein by eating foods like tofu, textured vegetable protein and legumes. Nuts are also a satisfying source of protein.
Calcium
Calcium is an important addition to a vegetarian's diet. It helps keep bones strong and fills some of the void from not eating meat products. Many vegetarians enjoy cheese and milk products, which are great sources of calcium and protein. Fortified cereals and juices are also good choices.
Carbohydrates
Acceptable carbohydrates include a wide variety of whole grains and breads. Cereals, crackers, flat breads and pastas can help give a vegetarian the necessary fiber to stay healthy.
Fruits and Vegetables
Fruits and vegetables are obvious choices for vegetarians. Leafy greens and brightly colored fruits are especially nutrient-rich, and they add vitamins to a vegetarian's diet. Fruits and vegetables also make a perfect snack in between meals, tiding you over with filling fiber.
Supplements
Vegetarians who feel they are missing out on minerals such as iron and zinc that they would typically get by consuming meat can take supplements. Mineral supplements can help provide you with a perfectly balanced diet.