There are men's shoes designed for every part of life. Most men's shoes are sturdier and wider than women's shoes and provide a more functional purpose than fashionable. However, most men's shoes today are designed for style as well as utility. Choose the proper footwear to coincide with your activity.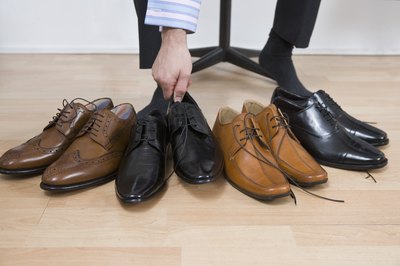 Dress Shoes
Dress shoes are designed to be worn in formal settings such as weddings, funerals and operas. There are many different styles of dress shoes. Wing tips, loafers, slip-ons and oxfords are the most popular styles of dress shoes. The most versatile color of dress shoe is black, but they regularly come in shades of brown as well.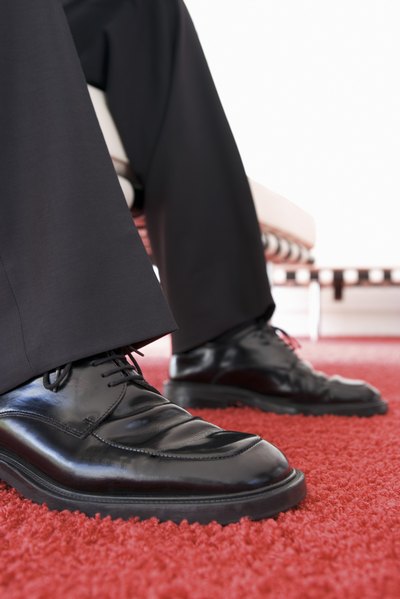 Boots
Boots are the strongest type of men's shoe, as they are typically worn for hard labor as opposed to fashion. Cowboy boots can actually be used in formal settings if they are clean and attractive. But work boots like Timberlands should not be worn for purposes other than manual labor.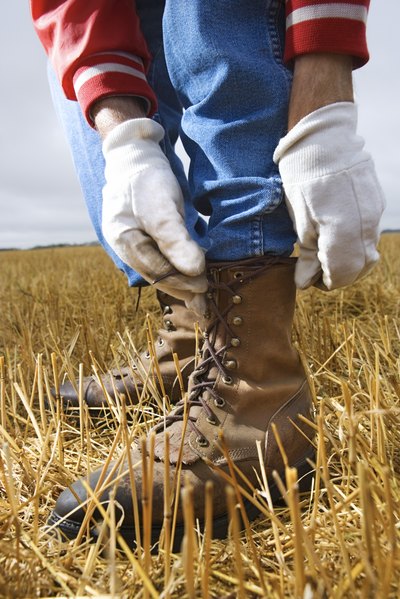 Athletic Shoes
This type of shoe is designed specifically for strenuous activity with the feet. All professional sports players wear athletic shoes, as should any person who exercises regularly. There are different styles of athletic shoe, depending on the sport. Soccer, football, basketball, bicycle and running shoes all have unique features that enable the athlete to better their performance due to their footwear. Generally, running shoes are the most versatile style of athletic shoe, since they can be used on a track, on a gym floor and in everyday use.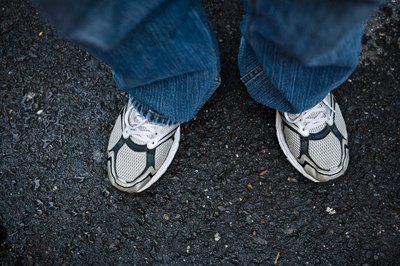 Casual Shoes
Casual shoes are intended for everyday use and are typically the most comfortable style of men's shoe. They usually look like athletic shoes, but are not designed for much more than walking. They are less expensive than most athletic shoes as well.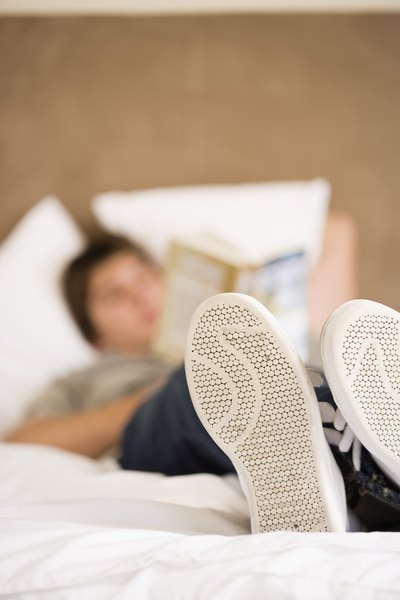 Sandals
Sandals are not technically considered "shoes," because they are an open form of footwear. But they are one of the most popular styles of footwear, due to their easy wear. Sandals slip onto the feet without the use of laces. They are the most efficient form of footwear for use on the beach.