The excitement of being pregnant is often heightened by the visual growth of the mother's tummy. The rate of expansion and the size of a woman's pregnant belly is affected by many factors, including the number of pregnancies she has had, her physical build, her weight gain and the size of the baby.
Time Frame
A normal pregnancy lasts approximately 38 to 40 weeks. Women who are pregnant for the first time usually begin to see significant tummy growth between 16 and 18 weeks. Women experiencing subsequent pregnancies and those who are underweight may begin to show as early as 12 weeks.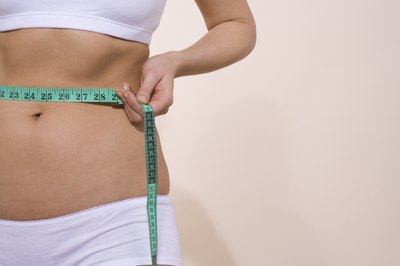 Size
The size of a woman's pregnant belly varies from pregnancy to pregnancy. Several different factors dictate the amount of visible growth a woman experiences. Mothers who are obese or who gain a lot of weight during pregnancy are more likely to have very large bellies. Women who tend to have bigger-than-average babies also experience significant stomach growth. Tall women and those who eat healthy diets and exercise regularly usually have smaller tummies.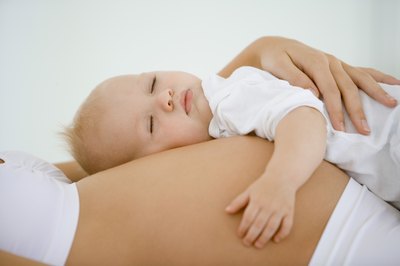 Effects
The growth of a pregnant woman's belly affects her in many ways. She might develop stretch marks on her skin, which usually disappear or fade after the baby is born. Her belly button may poke out due to the growing uterus pushing against her skin. The extra weight that comes with belly growth may cause the mother to have backaches and to experience swelling in her ankles and feet, especially in the final weeks of pregnancy.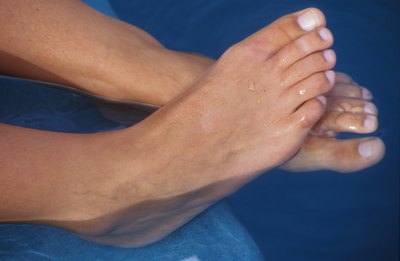 Prevention/Solution
You can do a few things to help keep your tummy growth within a healthy range. First, be careful about what you eat. Many women think pregnancy gives them the right to eat whatever they want. This is not true. Although it is important to increase your calorie intake during pregnancy, avoid overeating. Resist the urge to eat a lot of comfort foods, such as cakes, cookies or chips. These snacks contain a high number of empty calories that offer little or no nutritional value.
Also, try to stay as active as possible. If you worked out regularly before your pregnancy, continue to do so during your pregnancy. If you did not exercise, try to participate in light activities, such as walking. The worst thing you can do if you are concerned about unhealthy tummy growth is reduce your activity level. Ask your doctor which activities and exercises are safe for you to do during your pregnancy.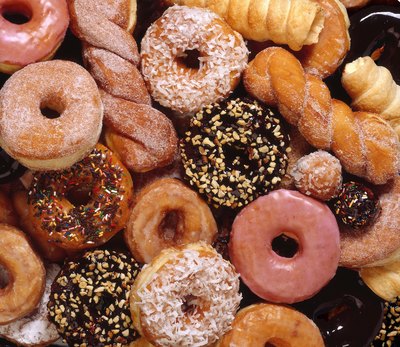 Warning
Never attempt to lose weight while pregnant unless directed by a doctor. Although a growing belly and weight gain may be discouraging for some women, pregnancy is not a time to diet or to begin a rigorous exercise program. It is also important that you do not try to control your tummy growth by skipping meals or not eating. Your body needs food to keep going, and your baby needs the nourishment that comes from the food you eat. Depriving the growing fetus of the proper nutrients can cause many serious health and developmental problems.