Monistat 7 is primarily used to treat vaginal yeast infection, a condition that will affect most women at least once in their life time. A vaginal yeast infection is caused by a yeast fungus called Candida albicans. Monistat 7 vaginal cream and suppositories are the treatment of choice for this culprit. Monistat 7 goes under the generic name miconazole nitrate. As with all medications, it is important to know its function and any possible side effects that may occur before taking Monistat 7.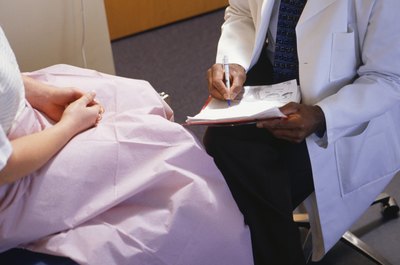 Function
Monistat 7 vaginal suppositories or vaginal cream are available as over-the-counter medications at your local pharmacies and drug and grocery stores. They are effective in immediately targeting the infected area and relieving the discomfort of the itching, burning and irritation of the vagina. The "7" means it is to be used for seven days.
Side Effects
Side effects of Monistat 7 may be classified as less serious side effects, serious side effects and an allergic reaction. The less serious side effects include stomach cramps, headache and itching along with irritation and mild vaginal burning.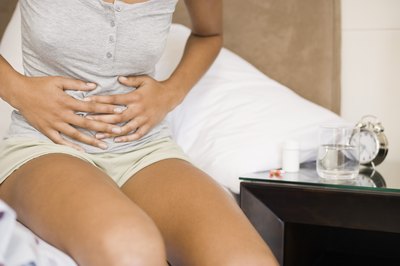 Serious Side Effects
Serious side effects may include fever or chills, nausea and vomiting, along with stomach pain and severe, continual burning of the vagina, along with swelling and foul-smelling vaginal discharge. Seek immediate medical care for any of these symptoms.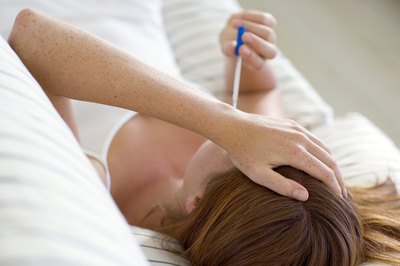 Allergic Reaction
An allergic reaction is a serious medical emergency. Seek immediate medical care if you experience any of these symptoms while taking Monistat 7. There may be a rash, hives and shortness of breath along with difficulty breathing and tightness in the chest. In addition there may be swelling of the face, mouth, tongue and throat.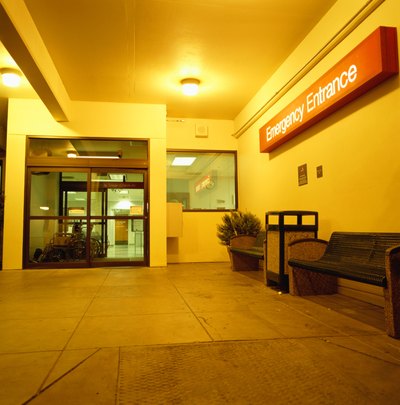 Considerations
Do not take Monistat if you have had a previous allergic reaction to it or if you are sensitive to miconazole nitrate (the active ingredient in Monistat). It is important to continue the use of this medication for the prescribed course even if symptoms subside, in order for the treatment to be effective. It is important to continue to use it even during the menstrual cycle.
Warning
Monistat 7 should only be used to treat vaginal yeast infections. If you have never been diagnosed with a vaginal yeast infection, consult with your doctor first. Inform your doctor if you are pregnant or breastfeeding before taking Monistat 7 and if you are taking the blood thinner Warfarin, to avoid a drug interaction.