A urinary tract infection is often simply referred to as a UTI. It's an uncomfortable and painful infection that attacks the human urinary tract--which begins with the urethra--then can work its way up into the bladder. The infection can then go through the ureters to the kidneys. Not all infections reach the kidneys, but abdominal pain can be associated with a typical UTI. Causes and treatments may vary, depending on how far-gone the infection has gotten.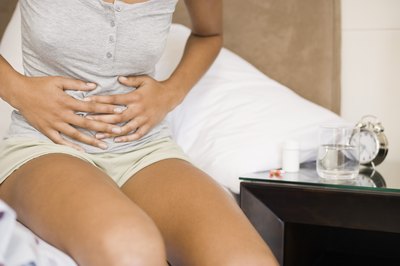 UTI Definition/Causes
Urine is sterile. However, organisms carrying bacteria can remain at the urethra opening and work their way back into the urinary tract. According to medicinenet.com, e-coli is the most common bacteria associated with UTIs, and it typically lives in the colon. When the bacteria multiples, it causes infections. Without treatment, the infection can turn into a bladder infection and then a kidney infection. The ureters and bladder keep urine from backing up, but infections can still occur in both men and women. Frequent sexual intercourse, lack of water consumption and wearing tight clothing can cause bacteria growth to occur.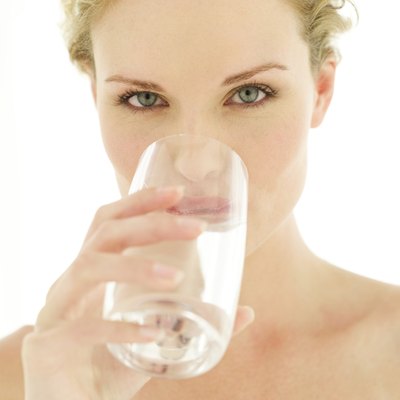 Symptoms
Typical symptoms of a UTI include burning during urination, the frequent urge to urinate, pain around the urethra when not urinating, abdominal pain, fatigue, shakiness and pubic bone pressure. This is common in women. Some men experience a fullness in the rectal area. Usually, only a small amount of urine is passed, even though patients experience a constant urge to urinate. The urine may look cloudy and reddish if it contains blood. If a fever accompanies these symptoms, the infection has likely reached the kidneys, and back pain will follow.
Abdominal Pain
Pain in the abdomen occurs in the general region near towards the bottom of the ribs. This is near the pelvis. There are different causes for abdominal pain, but it is a direct symptom of a UTI. The pain is a result of inflammation of the organs, or it's a possible lack of blood supply. According to medicinenet.com, even though the abdomen is not directly involved in the course of a UTI, conditions of the kidneys cause this pain.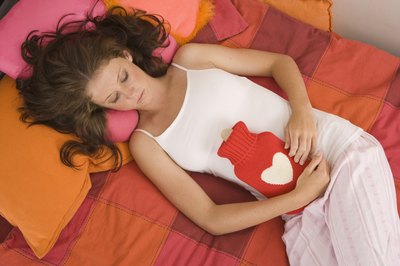 Treatments
There are steps you can take to make yourself more comfortable before visiting the doctor. Drinking plenty of water and cranberry juice to flush out bacteria can relieve the symptoms of a UTI. So can applying a hot water bottle or heating pad to the lower abdomen. According to estronaut.com, you should avoid foods and liquids that contain caffeine, acid, citrus and alcohol. Your doctor will require a urine sample for proper testing. Depending on your urinary tract history, you will likely be prescribed an antibiotic for up to two weeks such as Trimpex, Bactrim or Cipro.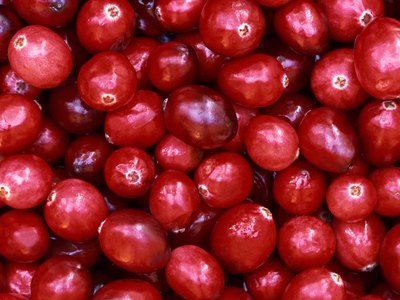 Prevention
Preventing UTIs and abdominal pain can be done by taking a few simple steps in your daily life. Drink plenty of liquids to flush out bacteria. Wipe from the vagina back to the anus to avoid spreading bacteria. Use the bathroom frequently; never ignore the urge to urinate. Drink water. Urinate before and after sex to increase the flow of urine. Wear cotton underwear. Avoid tight clothing and materials that prevent airflow.