Medical assistants can work in a variety of settings including hospitals, physician's offices and clinics. They are able to specialize in front office procedure handling administrative duties, in the back office dealing with patients in the clinical setting, or both. Job descriptions and salary ranges vary among offices and settings. Clinical duties will vary according to state law. Though they don't need to be certified, there are training programs that enable the medical assistant to gain certification and registration.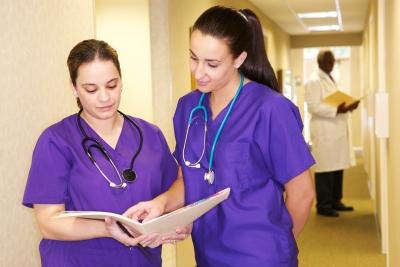 (Thinkstock Images/Comstock/Getty Images)
A front office assistant will be responsible for various administrative details. This can include hiring and firing staff, scheduling and greeting patients and answering phones. They can pull and file patient charts. Oftentimes they'll need a basic knowledge of bookkeeping in order to handle finances such as billing and payroll. They can order office equipment and supplies. They might also be responsible for sending out insurance claims.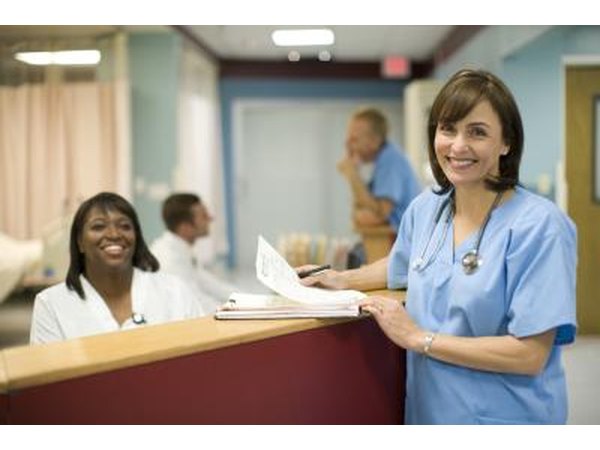 Thomas Northcut/Digital Vision/Getty Images
Courses in anatomy, physiology, medical ethics and medical terminology will help medical assistants do their job. Anatomy and physiology will enhance their understanding of certain conditions and treatments. They'll need to know anatomy when they have to give injections. Medical terminology will come in handy when filling in patient charts, calling in referrals to specialists and when speaking with the physician.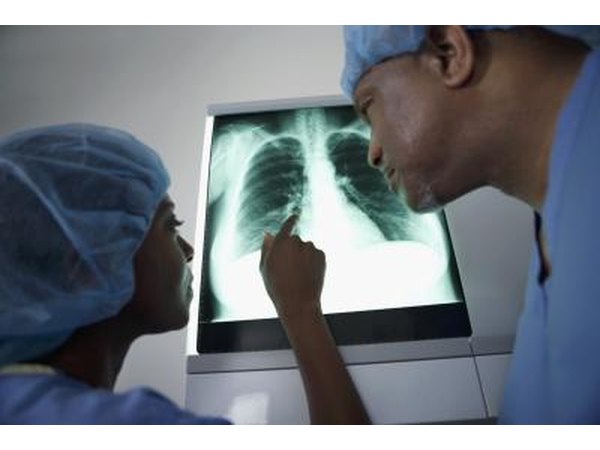 Medioimages/Photodisc/Digital Vision/Getty Images
The ability to communicate will help the medical assistant when working with patients. Patients will often have questions and concerns that the assistant can answer or can pass on to the physician. They'll need to be able to communicate well when calling in prescriptions for patients and when dealing with other doctors' offices. Pharmaceutical representatives will often visit offices and clinics and will leave material for the physician to look over. All these situations require strong communication skills.
Thinkstock Images/Comstock/Getty Images
A back office medical assistant can do a variety of clinical skills. Some skills are taught on the job, while others may be learned through an educational program. The clinical medical assistant will take blood pressure, take temperatures and measure height and weight. They might draw blood and give injections. They'll need to learn sterile technique in order to safely prepare and clean medical equipment used in the examinations.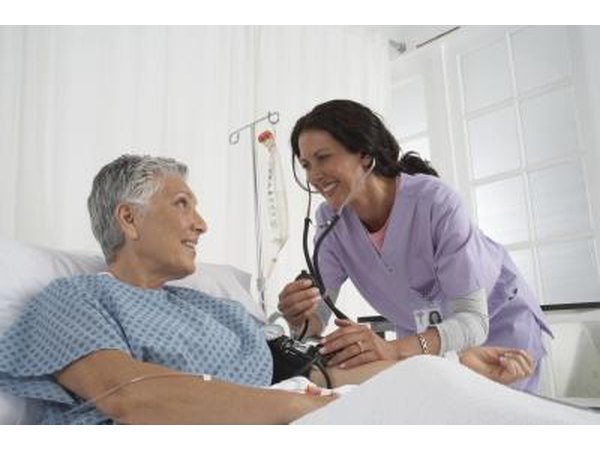 Wendy Hope/Stockbyte/Getty Images
Lastly, patience will serve the medical assistant well. Physicians are busy and can sometimes be short with staff. Office managers might need assistance when the assistant also needs to help the doctor. Patients, especially young ones, will be scared. Keeping a sense of calm will go a long way when the assistant is reassuring the patient's fears. Explaining each step of the examination will help children and adults know what to expect during their visit.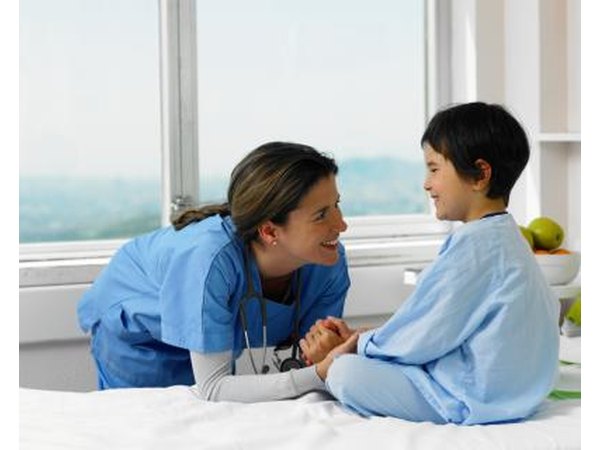 Michael Blann/Digital Vision/Getty Images
Promoted By Zergnet