Mycoplasma pneumonia is a milder form of pneumonia that has its own characteristic symptoms. As long as these symptoms are not ignored and the patient receives prompt medical attention, most cases of mycoplasma pneumonia can be treated with antibiotics and bed rest. Mycoplasma pneumonia is very contagious, so if you discover that you have the condition it is best to avoid contact with people until you have recovered.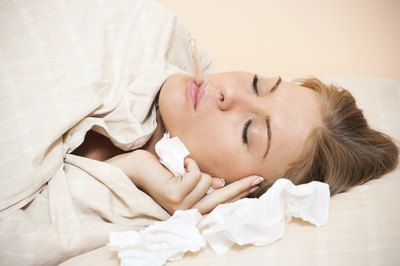 Flu-Like Symptoms
Some of the symptoms of mycoplasma pneumonia mimic those of a flu. The patient may have a dry cough that is persistent, but does not bring up any fluids, including blood. The patient may have chills, similar to those associated with the flu, and may experience a headache. One way to tell that these are the signs of something more serious than a flu is that the patient may begin to show an abnormally high temperature that may reach 102 or 103 degrees or higher. When a temperature reaches those heights, it is important to get the patient to a doctor immediately.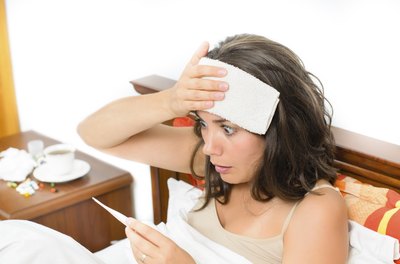 Chest Pains
Some of the more common symptoms associated with mycoplasma pneumonia come from the chest. The patient may begin to experience severe chest pains that may come and go, or the pains could become chronic over time and remain constant. In some cases these pains are misdiagnosed as being a heart problem. The patient may also experience shortness of breath or have general difficulty breathing. It is also possible that the patient may experience inexplicable rapid breathing along with the chest pains.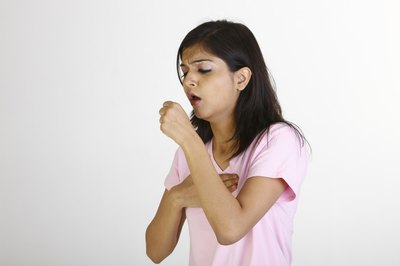 Eyes and Ears
Mycoplasma pneumonia can affect multiple parts of the body at the same time, including the eyes and the ears. The patient may get a ringing in the ears or experience other ear discomfort that persists. The eyes may become watery, and patients may have the strong urge to rub their eyes, making them red and swollen.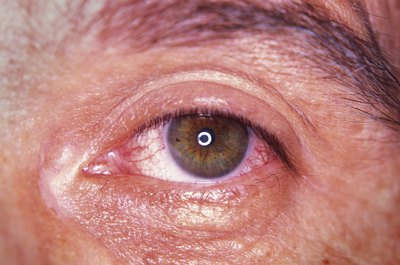 Skin Rash
In some cases, a patient suffering from mycoplasma pneumonia may display a red skin rash in random parts of the body. These rashes may be accompanied by small lesions that occasionally bleed. These rashes can be itchy and cause a great deal of discomfort to the patient. These rashes should be covered in a damp cloth to reduce the itching and to protect the skin from further damage if the patient must scratch occasionally. It should be noted that placing a damp cloth on the affected area will not heal the rash, but is simply a deterrent until proper medical treatment can be received.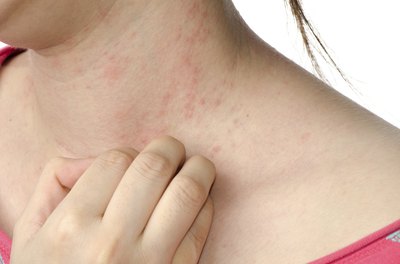 Rare Symptoms
On rare occasions, those suffering from mycoplasma pneumonia may experience neurological symptoms such as tremors and pain in the hands and feet. Other patients may suffer symptoms associated with bronchitis, such as swallowing difficulty and occasionally wheezing while trying to breathe.