Certified Nursing Assistants (CNAs) provide direct patient care to individuals in a variety of health-care settings. In order to be licensed, a CNA must have completed a training program (generally three to six months) and successfully passed a comprehensive exam that includes both a clinical and academic component. A CNA performs many duties, from assisting patients with exercises or bathing, to providing emotional support for the patient and his or her family.
(Wendy Hope/Stockbyte/Getty Images)
CNAs are trained in the proper procedures for lifting and transferring patients. They use specific methods for moving patients in order to avoid injury to the patient or herself. CNAs may move a patient in order to change bed linens, or help one to transfer from a wheelchair to a bed or another chair. They may also transport patients to different areas of the facility.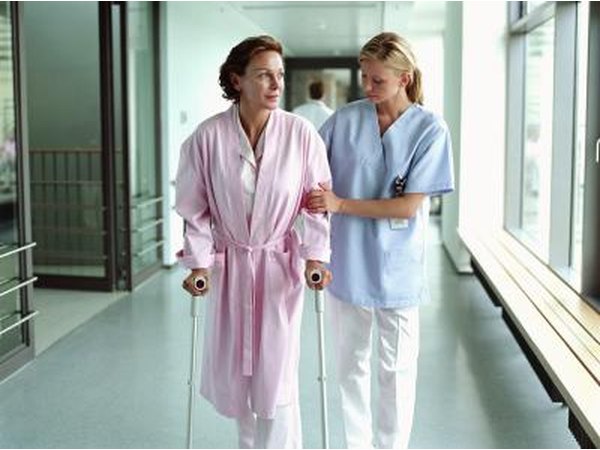 Jochen Sands/Digital Vision/Getty Images
One of the primary duties of a CNA is to assist individuals with personal care. This may include any activities of daily living that the patient has difficulty performing on his or her own, such as bathing, toileting and eating. Nursing assistants must be able to safely help the individual with such tasks while allowing for the patient to do as much as possible independently. A large part of the personal-care aspect includes providing emotional support to patients and their families.
Jupiterimages/Polka Dot/Getty Images
In many facilities, it is the CNAs who are responsible for taking patients' vital signs. In a nursing home or hospital setting, CNAs generally take vital signs during rounds on a regular basis, and record them in the patient's medical records. CNA training courses teach techniques for checking blood pressure with both automatic pressure-reading machines and the older-style sphygmomanometer and stethoscope.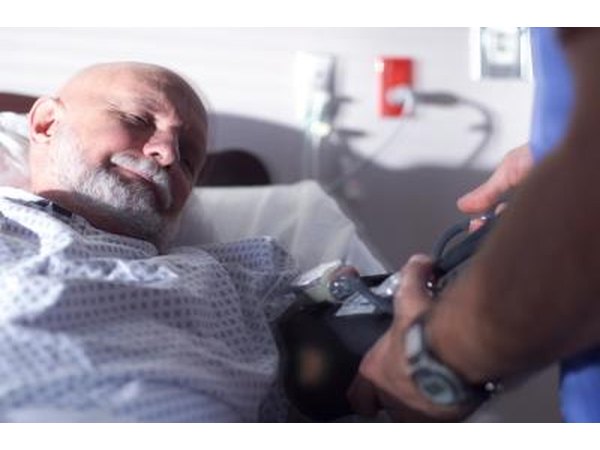 Photodisc/Photodisc/Getty Images
CNAs often perform duties such as changing patients' bed linens, or cleaning up after feedings or other activities. The nursing assistant is responsible for insuring that the patient's area and the patient himself is kept clean. CNAs are also trained in the proper handling and disposal of biohazardous materials such as bodily fluids. CNAs must use scrupulous personal hygiene as well in order to minimize the risk of spreading infections.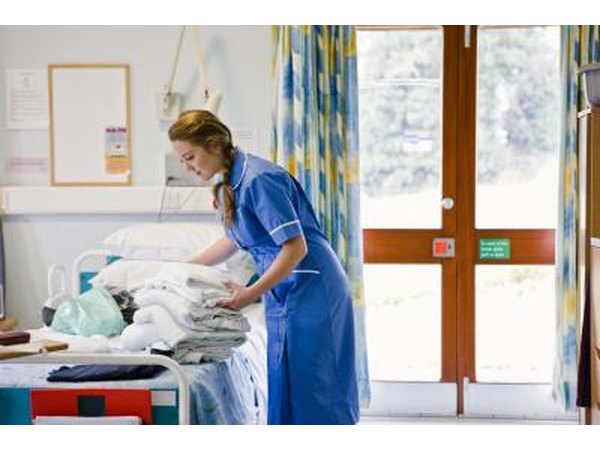 Jupiterimages/BananaStock/Getty Images
Nursing assistants are responsible for documenting all of the care that they provide. They record any interventions, vital signs, input and output of urine or other measurements in a chart or the patient's medical record. CNAs also report any relevant changes in patient condition or reactions to interventions to a supervising nurse.
Stockbyte/Stockbyte/Getty Images
Promoted By Zergnet