Nursing assistants play an important role as part of the healthcare team by providing direct patient care and emotional and physical support for patients. The majority of nursing assistants are Certified Nursing Assistants (CNAs), who have completed training in basic patient care. CNAs are employed in hospitals, nursing homes, medical offices and other health care settings.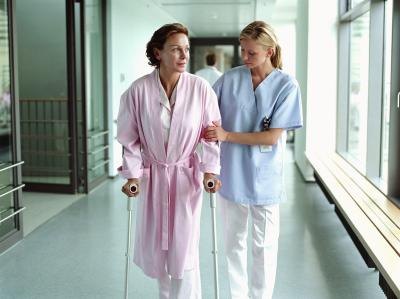 (Jochen Sands/Digital Vision/Getty Images)
Job opportunities in the field of nursing assisting are expected to grow at a much faster than average rate over the next decade, according to the Bureau of Labor Statistics. Both CNAs and non-certified assistants can work in a wide variety of health care settings, as well as in the area of home health care. Average earnings for nurses aides as of 2006 (per the BLS's Occupational Outlook Handbook) was $10.67, with salaries for home health aides slightly lower and those of psychiatric aides slightly higher. Full-time positions in the field generally offer health insurance and other standard benefits.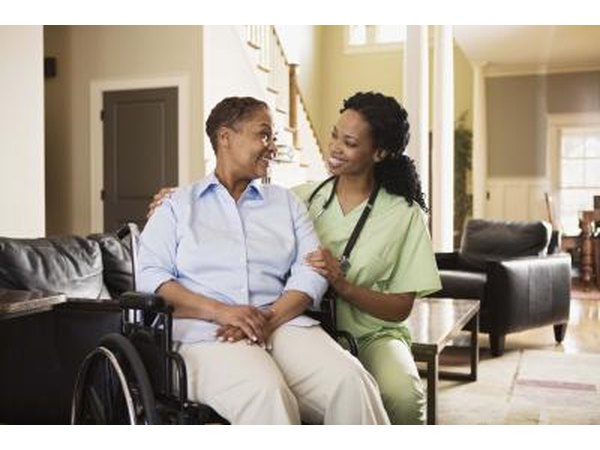 Jupiterimages/Digital Vision/Getty Images
Certified Nurses Aide training courses are offered through community colleges and agencies such as the Red Cross, and last anywhere from one to six months. CNA classes are also offered through some health care facilities, in exchange for an agreement to work at the facility for a specified period of time upon graduation. Coursework for CNAs is primarily hands-on and includes training in basic patient care procedures, maintaining hygiene and sanitation, proper handling of biohazardous materials, patient safety and medical terminology. In order to be eligible for licensure as a CNA, students must successfully pass a professional board examination after completion of the training program.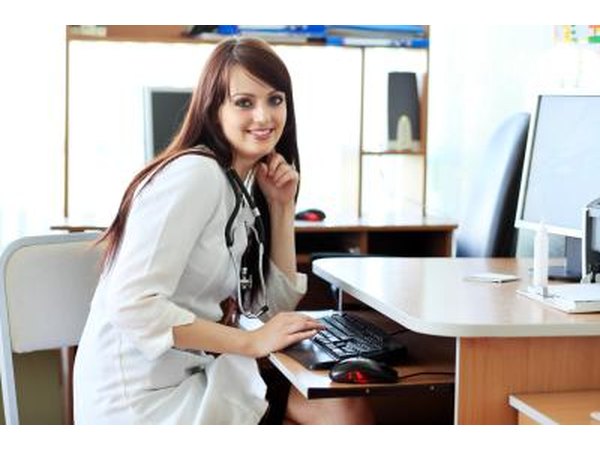 Andrei Kiselev/Hemera/Getty Images
CNAs provide much of the direct care that is given to patients, particularly in home health care or nursing home settings. Nursing assistants help patients with personal care tasks such as feeding, toileting and bathing, as well as transporting patients and providing support to both the patient and his or her family. They also monitor the patient's condition, taking vital signs and maintaining or checking medical and personal equipment such as catheters. CNAs assist patients with wheelchairs or other assistive devices and may lead patients in therapeutic exercise or other activities to increase strength and range of motion.
Aside from direct patient care duties, CNAs are responsible for general care of the patient, such as ensuring that his or her room is clean. In most facilities, it is the nursing assistants who change linens and assure that the patient's immediate area is sanitary. Another very important duty of the CNA is to document all care that they give as a part of the medical record. For example, CNAs record vital signs or urine input/output levels.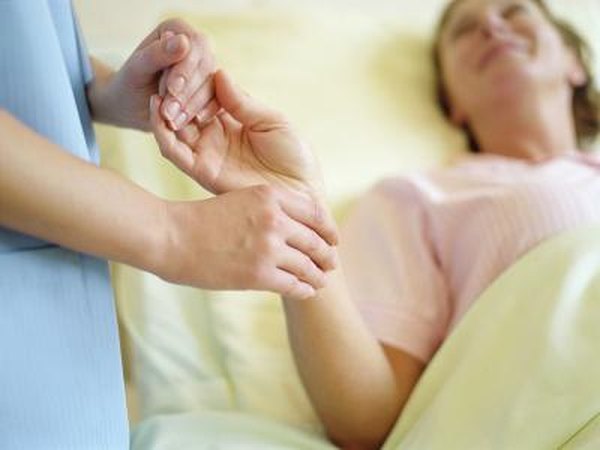 Jochen Sands/Digital Vision/Getty Images
Nursing assistants enjoy the benefit of knowing that they are helping people every day. However, they also work under conditions that can be both emotionally and physically demanding. Nursing assistants must have patience and maturity to be able to deal with patients who are abusive or upset, as well as working with individuals when they are frightened. It is also important that nursing assistants are comfortable taking direction from other team members and have excellent communication skills, both written and verbal.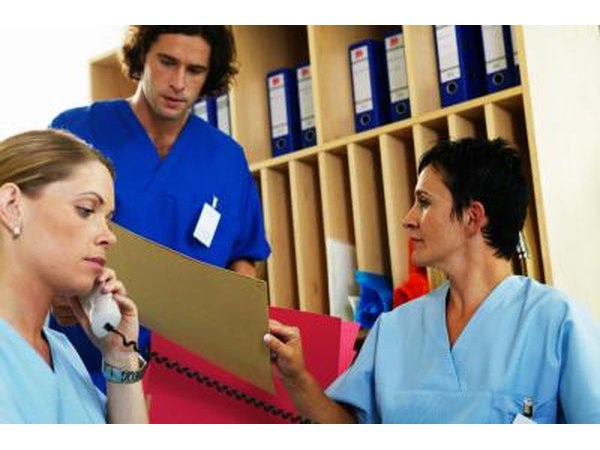 Jochen Sand/Digital Vision/Getty Images
Promoted By Zergnet