Cardiovascular exercises such as jogging deservedly have a strong reputation for helping you burn calories, but your choice of workout doesn't have to be as repetitive. Entertaining sports such as volleyball can help you burn hundreds of calories, all while having some fun in the sun -- or in the gym -- with a group of friends. Volleyball also provides a comprehensive workout without feeling like one.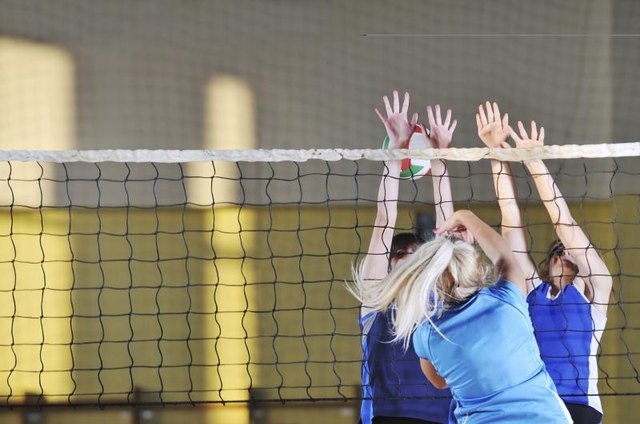 (.shock/iStock/Getty Images)
The calories you burn playing volleyball vary depending on the nature of the game. For example, if you weigh 185 pounds and just enjoy a casual game with a group of friends, you burn 133 calories per half-hour. Boosting the game's tempo to a competitive level, however, means you burn 178 calories during the same span. Changing the location of the game also affects the caloric burn; increased resistance from the sand during a game of beach volleyball is enough to help a 185-pound person burn 355 calories in 30 minutes. Water volleyball, which has resistance but tends to have a laid-back atmosphere, has a caloric burn of 133 calories per 30 minutes for the same person. If you're lighter than 185 pounds, your caloric burn during any form of volleyball is slower. If you're heavier, the caloric burn is greater.
Promoted By Zergnet