In order for the information in a file to be of any use, it must be up to date, accurate, and readily accessible. In a law firm this is especially important because so much of the attorneys' work depends on what's in the file. Though a file clerk in a law firm doesn't have a degree in law, he usually has some experience in a legal environment, excellent attention to detail, proficiency in various software applications and strong interpersonal skills.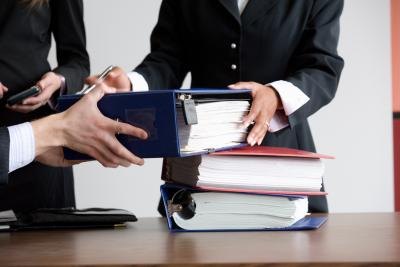 (Jupiterimages/Photos.com/Getty Images)
The real purpose of a file clerk is to allow attorneys to focus on the aspects of legal practice that only they can do by liberating them from the mundane clerical tasks associated with maintaining files. Even in a small law firm, the amount of paper that needs to be processed on a daily basis can be considerable. In a large firm, it's enough to warrant several individuals devoted entirely to the task. Most law clerks work full time for an hourly wage that increases only slightly with experience, which makes it ideal for a recent college grad looking for experience, but limited as a permanent career choice.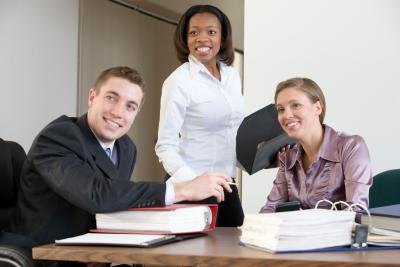 Jupiterimages/Photos.com/Getty Images
Several different kinds of paperwork go into a legal file. In addition to legal pleadings, documents filed in the court by both sides of a lawsuit, there are discovery requests, which are communications between the opposing sides of the suit geared toward disclosing all the relevant facts of a case. Because discovery is time sensitive, it's important that the file clearly reflect the current status of discovery efforts. Additionally, any correspondence received from the client, court, or opposing counsel, any memoranda to the file by attorneys, any relevant media references and contact information for all parties should be included.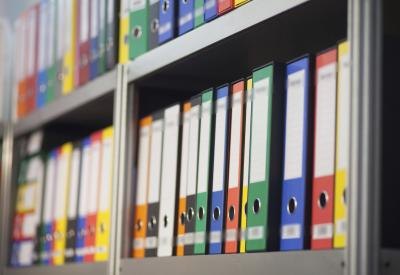 aerogondo/iStock/Getty Images
File clerks must often track down the documents that belong in the file in addition to seeing that they are correctly filed. This can involve sorting the daily mail, getting documents from attorneys or departments and making sure borrowed documents are returned. The file clerks are also responsible for ensuring that files are located in the appropriate place in the firm's filing system and fetching the files upon request. Locating a missing file is also the responsibility of the file clerk.
Pixland/Pixland/Getty Images
Mandatory electronic filing in some court districts and the drive to cut costs, has began the movement towards maintaining electronic rather than physical paper files. The continuation of this trend will further affect the role of the file clerk, who now often needs proficiency on specific software platforms to do the job effectively. It has also made it necessary to scan physical documents when necessary, and to effectuate the transition from paper to electronic filing. Retrieval of electronic filing can involve the use of an intricate numerical coding system and devices such as computers and microform readers.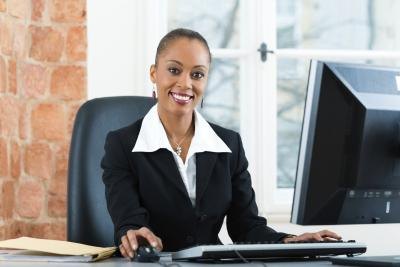 kzenon/iStock/Getty Images
It should be clear that the work of a file clerk in a law firm is not done primarily sitting at a desk. Instead, there is a lot of movement and interaction with other staff required in maintaining a law firm's files. In addition to these tasks, it's not uncommon for a file clerk to be asked to perform basic clerical duties such as typing out a letter, preparing an envelope for mailing, sending faxes or making copies. Especially in small law firms, the roles of file clerk and secretary can be largely overlapping.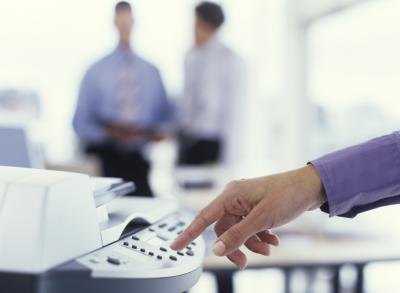 George Doyle/Stockbyte/Getty Images
Promoted By Zergnet