When an organization wishes to hire an electronic technician, the first step in obtaining appropriate candidates is to post an accurate description of the offered job. Applicants will be aware of the duties and minimum requirements to fill the position, saving the organization and candidates from wasting time on pointless interviews.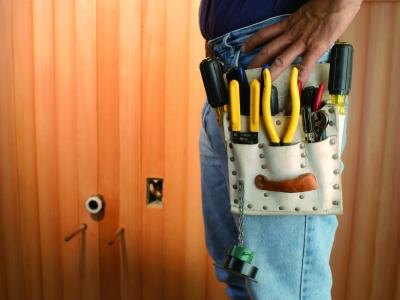 (Jupiterimages/liquidlibrary/Getty Images)
Electronics technicians will be expected to repair, maintain, assemble of test electronics equipment. Titles for technicians are often expanded and may include: Computer Electronics Technician; jobs focus on Computer/IT (Information Technology) support Field Electronics Technician; out-of-doors or off-site maintenance and repair tasks. Metrology Electronics Technician; equipment calibration and repair, often to NIST or other standards Bench Electronics Technician; indoors repair, test or assembly work at a work bench. Senior Electronics Technician; often an in-house position requiring extensive experience with the organization's products or exact field of technology.
Nearly all electronics technician jobs include repair and maintenance of the organization's electronics equipment. This means the ability to test and troubleshoot the equipment, read schematics and maintenance manuals, solder and unsolder components (if needed), research parts availability and costs. It also includes the ability to determine if outside or factory support is required in order to make timely repairs. Specialized tasks such as working on equipment requiring Federal Communications Commission (FCC) licensing or working in physically hazardous environments will be defined in the task description.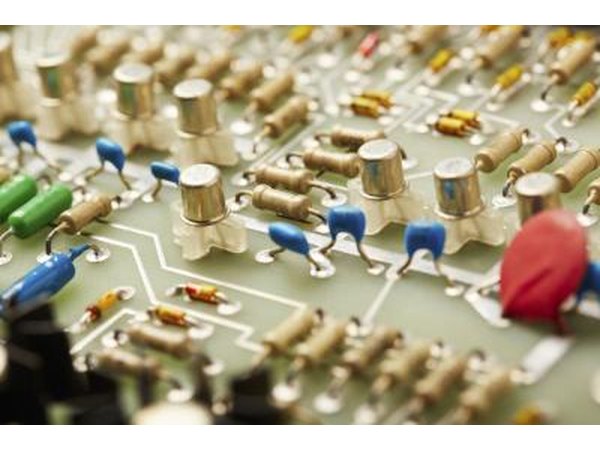 Leks_Laputin/iStock/Getty Images
Most electronics technician positions require at least an associate (two-year technical) degree, a diploma from a technical or vocational school or equivalent military training. If you cannot properly claim this education, you are unlikely to receive an interview. Most organizations perform a background check which will verify any education claims.
Ryan McVay/Photodisc/Getty Images
A job description will often include notes on preferred or required experience related to the job. This will usually be covered in a technician's work history. Requirements of this type are common for senior or field technician positions.
While electronics technician jobs are not often physically demanding, there may be requirements to access equipment in the field, climb stairs, ladders or enter underground vaults or lift larger pieces of equipment for test or repair. Other requirements may include licenses (driving, FCC, etc) or special certifications, particularly for computer or IT positions.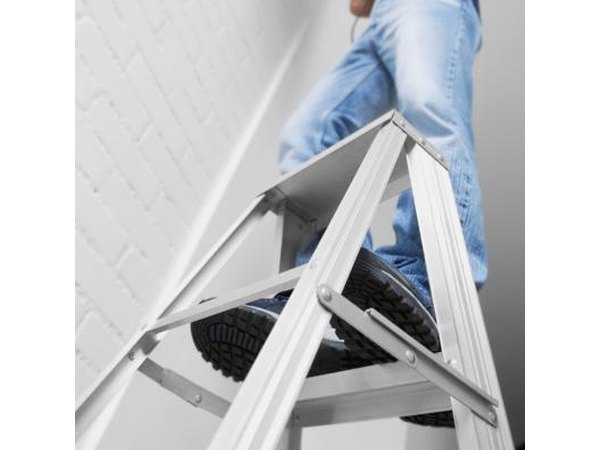 Medioimages/Photodisc/Photodisc/Getty Images
A smart candidate uses an organization's job description to tailor his application and resume to highlight the experience and skills mentioned in the description. Stress direct or related experience and minimize details on unrelated skills.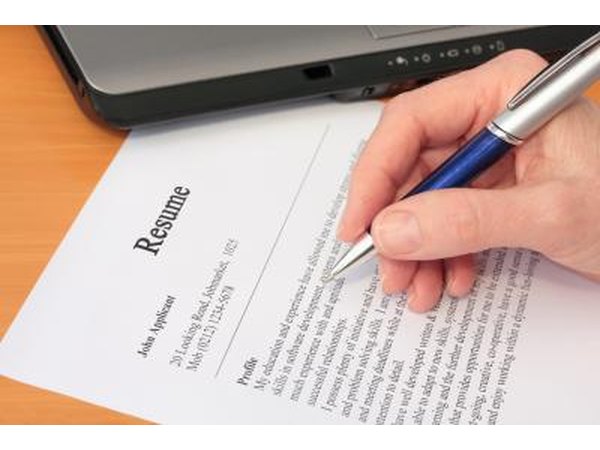 Pixsooz/iStock/Getty Images
Promoted By Zergnet