Zinc affects every part of your body -- it helps form the structure of proteins and cell membranes, regulates genes and is essential for several hundred enzymes to do their jobs. The best natural sources of zinc are shellfish, beef and beans. You'll also get a significant amount from some enriched breakfast cereals. But the number of rich sources are limited because few foods meet the strict requirement for being rich in zinc.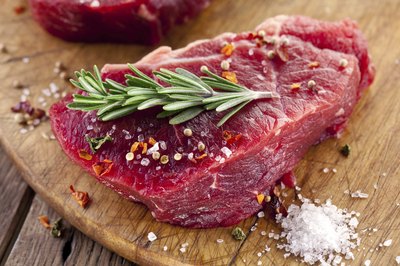 What's a Rich Source?
The U.S. Food and Drug Administration regulates nutrient content claims. Foods can only be called rich sources when a typical serving contains at least 20 percent of the recommended dietary allowance. To qualify as a good source, foods must provide 10 percent to 19 percent of the RDA for the nutrient.
Women need 8 milligrams of zinc daily, while men should consume 11 milligrams, reports Linus Pauling Institute. For foods to be a rich source of zinc for men, they need to contain 2 milligrams per serving. A rich source for women must have 1.6 milligrams.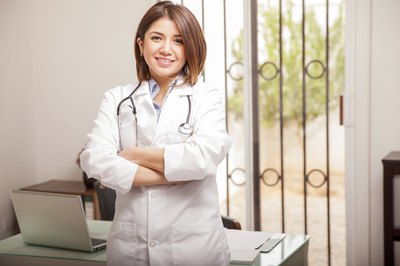 Shellfish Are Tops
Of all the natural sources of zinc, oysters are at the top of the list. If you eat just six oysters, you'll get 33 milligrams of zinc. This comes close to exceeding the maximum daily intake for zinc of 40 milligrams. Regularly consuming more than the upper limit can lead to a copper deficiency.
Other rich sources include Alaskan king crab, blue crab and lobster. Each has 3 milligrams to 6 milligrams of zinc in a 3-ounce serving.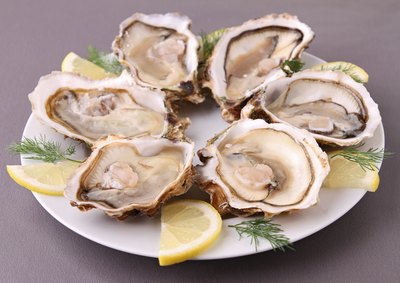 Meat and Poultry Choices
Pork shoulder, beef rib-eye, lean ground beef and beef top loin all have about 4 milligrams of zinc per 3-ounce serving. A beef chuck roast is an even better source because it has double that amount.
Dark meat turkey makes the list with 3 milligrams, while dark-meat chicken and pork chops barely have 2 milligrams. Other cuts of pork and poultry are good sources of zinc, but they don't contain enough to qualify as rich sources.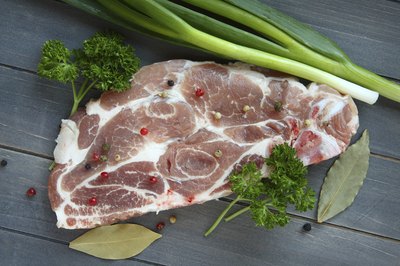 Beans, Nuts and Seeds
One cup of several types of cooked beans -- adzuki, baked beans, lentils, chickpeas, cow peas and white beans -- contains about 3 milligrams of zinc. Roasted sesame seeds and pumpkin seeds are rich sources of zinc. While many nuts are good sources, Virginia peanuts are the only nuts with enough zinc to be a rich source.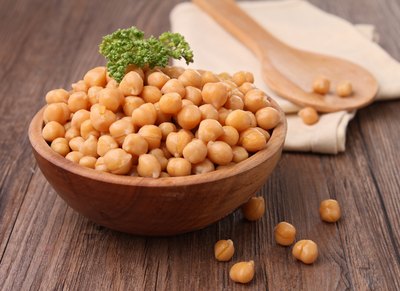 Enriched Breakfast Cereal
Many breakfast cereals are enriched with enough zinc to be rich sources. A variety have between 4 milligrams and 7 milligrams per serving, while a few brands contain 15 milligrams to 19 milligrams of zinc in a serving.
The amount of zinc added varies, even when comparing similar cereals. For example, one brand of all-bran reported 15 milligrams, while another one had 4 milligrams per serving. Since all cereals don't contain enough zinc to be rich -- or even good -- sources of zinc, be sure to check the labels on the brands you buy.