Cholesterol tests are available in two forms: a fasting test and a non-fasting test. While both can provide results concerning overall cholesterol levels, additional screenings, such as low-density lipoprotein (LDL) cholesterol in the blood can only be tested through a fasting cholesterol test.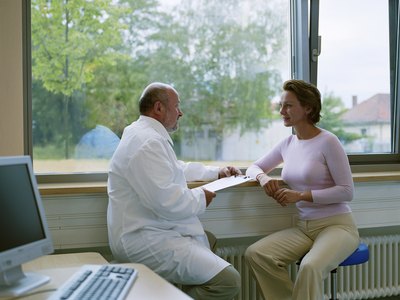 Fasting Cholesterol Test
A fasting cholesterol test is also known as a lipid panel or profile because it measures a variety of blood portions, including total cholesterol levels, high-density lipoprotein (HDL) levels, low-density lipoprotein (LDL) and triglyceride levels. Because certain foods and drinks can cause these cholesterol measurements (specifically triglycerides and LDL cholesterol) to increase, a person must fast at least 12 hours before the test.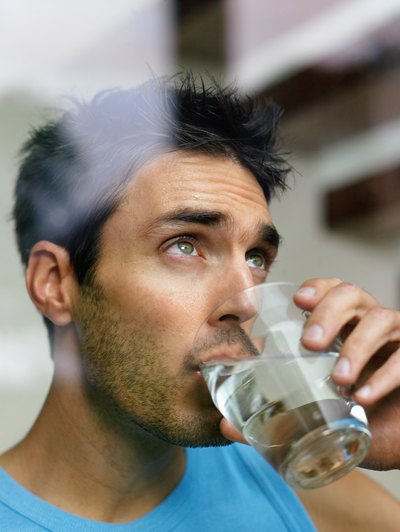 Non-Fasting Cholesterol Test
A non-fasting cholesterol test measures total cholesterol levels, because the overall level is not notably affected by foods eaten. This type of test also measures the level of high-density lipoprotein (HDL) cholesterol, which is not affected by foods eaten.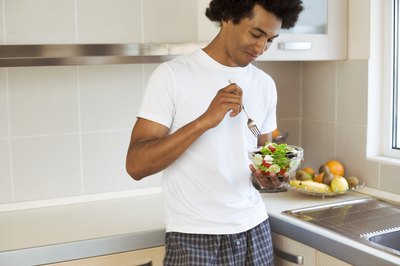 Why Fast?
Foods and drinks can cause cholesterol levels to spike. Foods high in cholesterol, such as red meat, eggs and other high fat or processed foods can cause levels to increase. Drinking alcohol also causes a surge in triglycerides, sometimes as much as 20 to 30 percent higher, according to Harvard University.
Water is the only thing a person should consume in the 12 hours prior to cholesterol testing.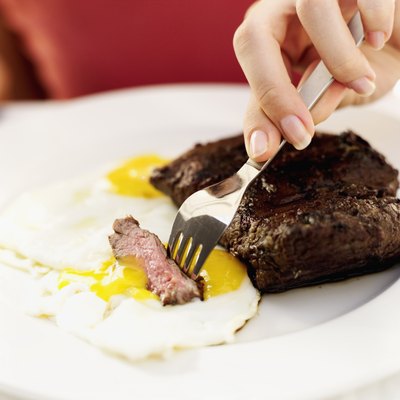 Rules for Cholesterol Testing
In addition to abstaining from eating certain foods and drinking anything but water, a person should refrain from taking medications that affect cholesterol levels. According to the National Institutes of Health, the following medications may increase cholesterol levels: adrenocorticotropic hormone (ACTH), anabolic steroids, beta blockers, corticosteroids, birth control pills, phenytoin, vitamin D or sulfonamides.
Medications that lower cholesterol levels include androgens (hormones), fibrates, MAO inhibitors, neomycin, niacin or statins.
Also, illness can cause cholesterol testing to be inaccurate. If you are not feeling well on the day of your test, schedule your test at least 6 weeks after you begin feeling better to ensure the best results.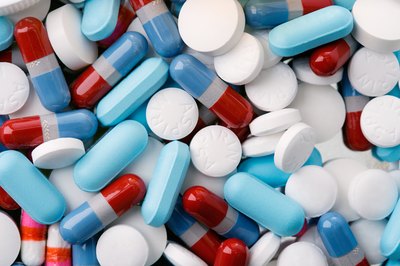 Testing Regularity
Because fasting cholesterol tests can be affected by the foods, medications or drinks that you consume, schedule a follow-up cholesterol test 6 months following your initial test should your cholesterol be in the borderline-dangerous ranges, according to the Mayo Clinic. For all other patients, a full cholesterol screening should be conducted every 5 years, more often if you have a family history of high cholesterol.