Depression can be disruptive to your life and challenging to treat. Antidepressants have proven helpful in treating depression because they affect neurotransmitters, areas in the brain that are often unbalanced. This imbalance is caused by low or fluctuating levels of serotonin, a monoamine neurotransmitter that affects mood, appetite, sleep, memory and learning. When seeking relief for symptoms of depression, you may want to consider taking an antidepressant. When discussing antidepressant use with your doctor or therapist, be aware that some antidepressants work faster than others.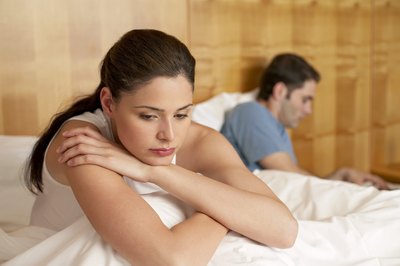 Depression
Depression symptoms typically persist for more than two weeks and include feelings of sadness or worthlessness, a desire to withdraw or abstain from social activities, feelings of anxiety or mood swings. Other symptoms can vary: insomnia or a desire to sleep all the time, dramatic weight loss or gain. More severe symptoms include impairment at school or work or suicidal thoughts.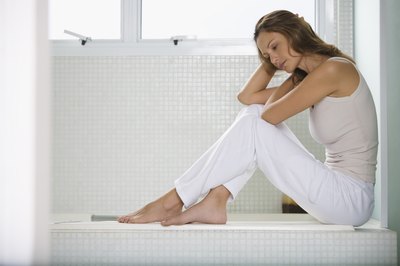 SSRI's
Selective serotonin reuptake inhibitors (SSRI's) are the most common antidepressants prescribed for depression. They help regulate and maintain the levels of serotonin in the brain, especially if serotonin levels are consistently low, which may be contributing to depression. Additionally, SSRI's are not typically prescribed in combination with other drugs.
Fast-Acting Antidepressants
Drugs metabolize differently in each individual's system. The more popular SSRI's--Paxil, Lexapro, Zoloft, Luvox and Celexa--generally will not begin to take effect until, at least, after the full second week of ingestion. In some cases, their full effect will not be noticed for four or five weeks. However, adverse effects of depression, like insomnia, may be relieved within a few days or a week.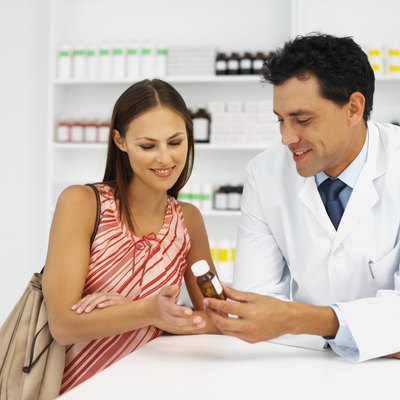 Prozac
Despite its popularity and effectiveness, Prozac generally takes longer to metabolize within the body than other popular SSRI's. Prozac will take approximately three to five weeks. Unlike the other drugs, one or two symptoms are typically not relieved by Prozac until the drug is fully metabolized.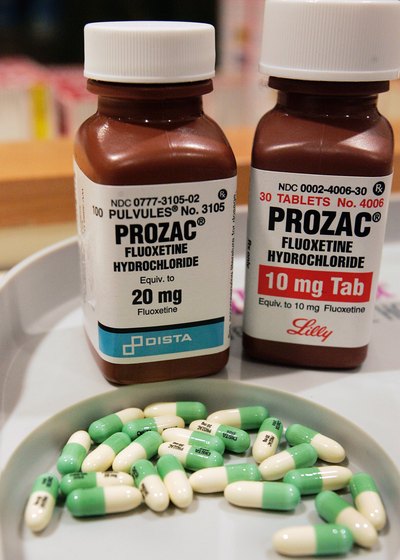 Taking Antidepressants
Paxil, Lexapro, Zoloft, Luvox and Celexa provide the fastest relief for symptoms of depression. Dosages start low and are gradually increased. A plateau level is reached, typically around week three, and often the patient feels better. If more relief is needed, the dosage may be increased.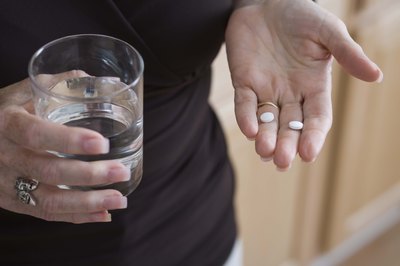 Ceasing the Antidepressant
Often, a patient needs to switch from one antidepressant to another until he finds the one that works for him. If the antidepressant you are taking has not been effective within three months, consult your physician, who may suggest you stop taking the drug and try another.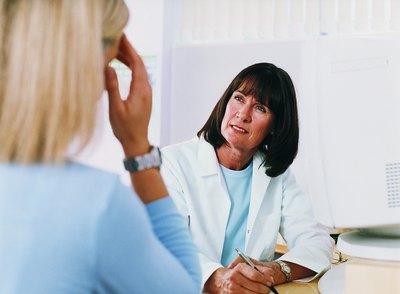 Dealing with Depression
Taking a fast-acting drug to help with your depression is typically not enough to fully alleviate your depression, let alone overcome it. Typically, antidepressant use is coordinated with some form of talk therapy. Consult your physician on what's best for you.