High blood pressure, also referred to as hypertension, and muscle pain can be caused by a number of things. When these two symptoms are combined it allows healthcare professionals to better narrow down a diagnosis. The causes of high blood pressure with muscle pain are typically serious and for these symptoms to be alleviated the underlying condition will need to be treated.
Lead Poisoning
Lead poisoning can cause both high blood pressure and muscle pain. Lead poisoning occurs when a person has a high level of lead in their body. People develop lead poisoning when they are exposed to large amounts of lead. Common sources of lead that can cause lead poisoning are lead-based paints and other products that contain lead. Lead poisoning can lead to serious nervous system, red blood cell, kidney and brain damage if it is not caught on time and properly treated. Lead poisoning can be diagnosed through blood tests.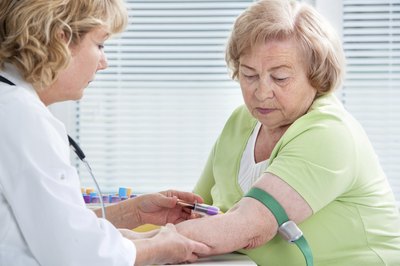 Lupus
Lupus is an autoimmune disease that can cause high blood pressure and muscle pain. An autoimmune disease is a disease in which the body attacks itself and the exact cause is unknown. Lupus affects women more than men and it can adversely affect many different parts of the body. Lupus is often misdiagnosed unless the patient has a rash on their cheeks that resembles a butterfly. This rash is a common characteristic of lupus. There is no single diagnostic test that can lead to a definitive diagnosis of lupus and lupus can be fatal if not treated on time and properly.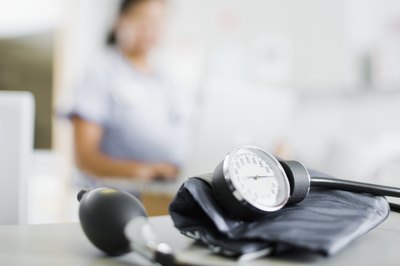 Stress
Stress can cause variety of physical symptoms including high blood pressure and muscle pain. Stress occurs when a person becomes overwhelmed by one or more things that are occurring in their life. Stress can also include physical stressors such extreme exercise. Stress can often be alleviated by eliminating the causes of stress from a person's life. Some people may also benefit from different forms of therapy such as physical therapy and behavioral therapy.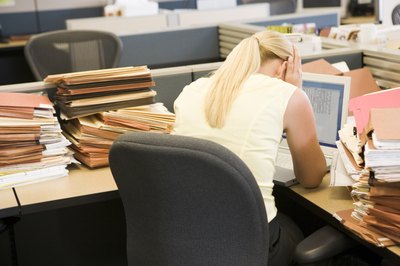 Systemic Scleroderma
Systemic scleroderma is an autoimmune disease that can cause high blood pressure and muscle pain. Systemic scleroderma is a rare autoimmune disease that affects the body's connective tissues. Connective tissues include tendons, ligaments, muscles and the skin. Patients who have the systemic form of scleroderma will also experience problems with some of their internal organs. The exact cause of this condition is unknown and a diagnosis can be difficult to make. Those who are diagnosed and treated early will often have the best prognosis.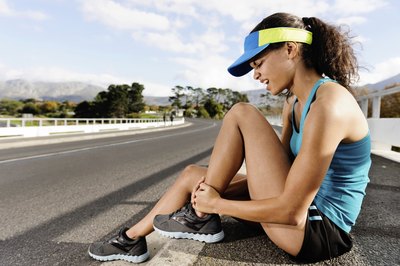 Eclampsia
Eclampsia refers to any form of high blood pressure experienced by pregnant women. Eclampsia can also cause muscle pain and other symptoms. Women with eclampsia will notice that their high blood pressure and muscle pain disappear after giving birth. However, eclampsia is considered very serious and when left untreated it can lead to seizures. This condition is relatively easy to diagnose and women with this condition will most often need medical treatment, such as medication, to control their eclampsia.