Through earning an associate's degree in business, graduates open a door of opportunities. Average salary for an individual who earns an associate's degree in business depends on the type of work the graduate performs. On average, according to Pay Scale, graduates earn between $32,000 and $57,000 a year. An associate's degree in business provides graduates the knowledge they need to enter into entry-level positions or advance in their current employment. Aside from the school's regional accreditation, there is not a governing body that accredits two-year business programs.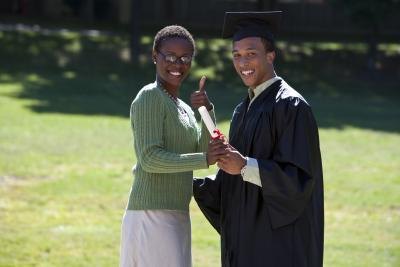 (Comstock Images/Stockbyte/Getty Images)
Depending on the college the student attends, the two-year program usually includes a broad range of coursework in micro and macro economics, business law, accounting, management, finance, speech and social sciences. Some schools offer an internship as part of the degree program. While the above-mentioned information pertains to a general business degree, colleges also offer programs with specific emphasis areas such as human resources, international business, fashion merchandising, real estate and accounting.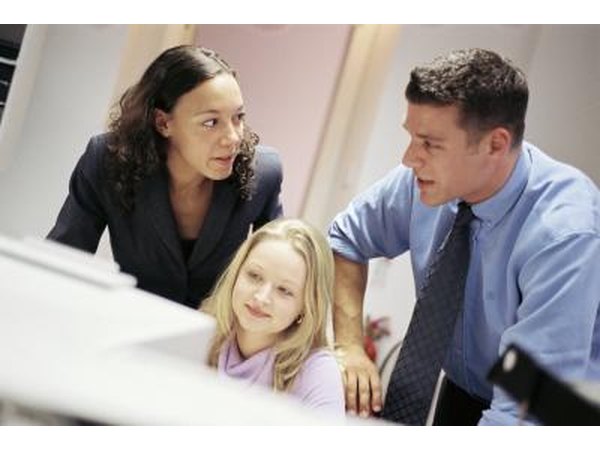 BananaStock/BananaStock/Getty Images
An associate's degree can help office assistants and receptionists progress into other positions such as office manager, administrative assistant and executive assistant. These positions rely on individuals who hold strong computer, bookkeeping and communication skills. Those who specialize in the business applications and earn program-level certifications (Microsoft Office, for example) have established a solid resume. Legal and medical secretaries are high demand. Several colleges offer certificates that can be earned after or during earning a two-year degree.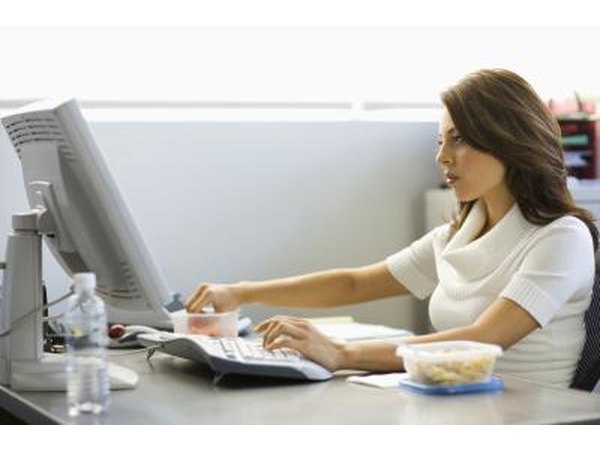 Siri Stafford/Digital Vision/Getty Images
Becoming a manager or assistant manager requires individuals that understand every facet of the business operations, including personnel, management, sales and accounting. While most major retail houses and restaurant chains hire their assistant managers from within, working for the company and learning its process is a start to moving up the ladder. While earning an associate's degree business, it is wise to work as an hourly employee and learn about managerial duties through your superiors.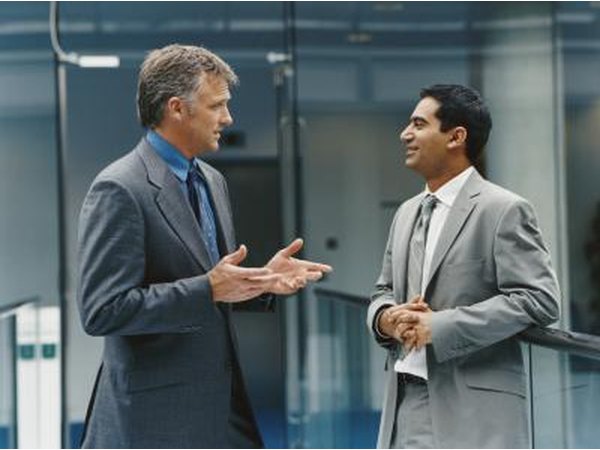 Digital Vision./Digital Vision/Getty Images
Work in human resources requires an individual who enjoys working with people from a wide range of backgrounds. According to Education Portal, students who earn an associate's degree in this specialty can learn important concepts and terminology relevant to a human resources department. The degree will allow graduates to learn how to dispense employee benefits, interview and evaluate new applicants, and conduct and organize employee meetings.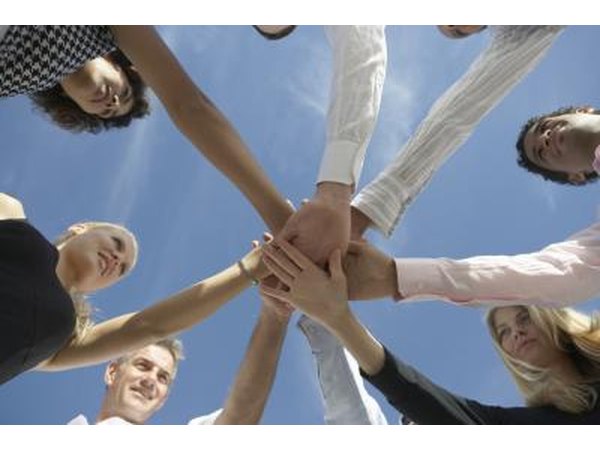 plustwentyseven/Digital Vision/Getty Images
Merriam-Webster defines an entrepreneur as an individual who organizes, manages, and assumes the risks of a business or enterprise. Becoming a business owner is a lauded career option that requires a great deal of flexibility. In order for a small business to succeed, the owner must be able to juggle multiple tasks. An associate's degree can help these risk takers further the business by applying formal training in the areas of marketing, management, accounting, public speaking, sales and personnel.
Promoted By Zergnet