Rain forests are have different layers with very different characteristics and wildlife. The shrub layer is the layer between the canopy and the ground. Low shrubs and stunted trees are common in the shrub layer because of the low amount of sunlight. Only about 3 percent of the light falling on the canopy reaches the shrub layer. Stunted trees are poised for rapid growth should an opening in the canopy appear.
(earlytwenties/iStock/Getty Images)
Insects thrive in the shrub layer and form the basis of the food chain for birds and reptiles. Common insects found in the shrub layer include many types of beetles, ants and spiders. Flying insects, such as many kinds of mosquitoes, butterflies and flies also abound. In many rain forests, a range of scorpions also thrive. Insects make up the bulk of the species found in the rain forest.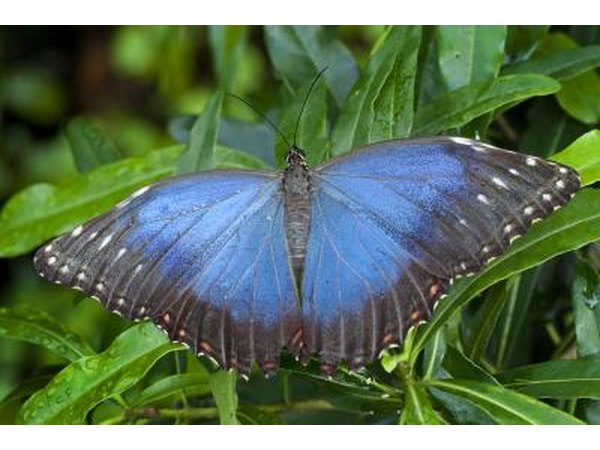 gornostaj/iStock/Getty Images
Snakes thrive in the shrub layer of many rain forests. Snakes feed on everything from reptiles and insects to smaller mammals. Although most shrub layer snakes are constrictors, such as pythons and boas, some hunt using various kinds of poisons. Frogs also do very well in rain forest shrub layers. The best known rain forest frog is the Poison Dart Frog. This frog produces a protective poison that has been used for centuries by local populations to make poison darts and arrows for hunting.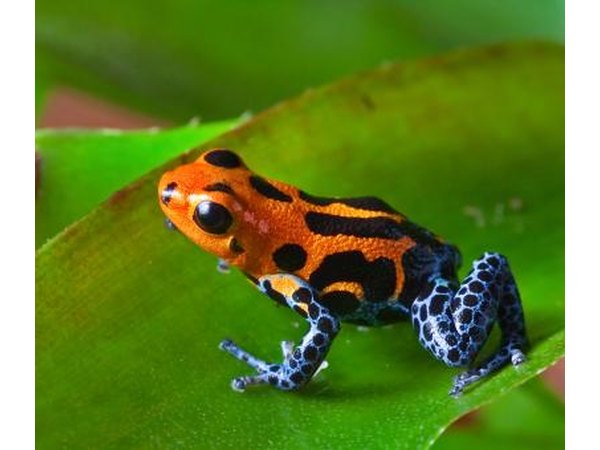 dirk ercken/iStock/Getty Images
Although birds tend to live in the canopy of most rain forests, many spend part of their time in the shrub layer. Common birds can range from finches and other birds that live on plants and seeds to various insect-eating birds. Parrots, usually found in the canopy, occasionally fly down to the shrub layer.
Ris14/iStock/Getty Images
Some mammals that live higher in the canopy sometimes move down to the shrub layer. These can include sloths and monkeys. Animals that spend most of their time in the shrub layer or lower include mice and rats. The few mammals living below the canopy are a very important part of the rain forest food chain.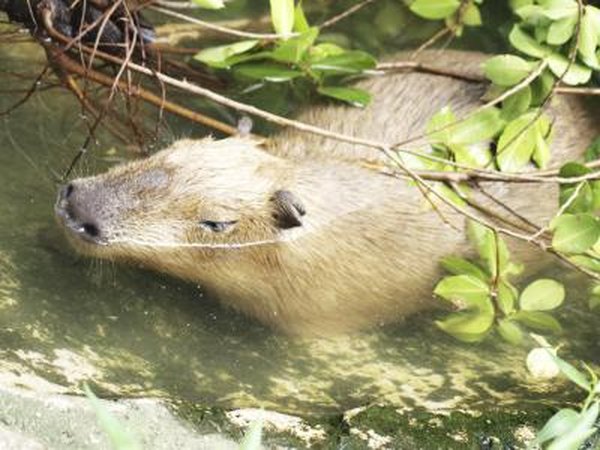 tsfoto55/iStock/Getty Images
Larger predators, such as jaguars, are often found in or near the rain forest shrub layer. The large predatory snakes that feed in this area often become food for the rain forest big cats.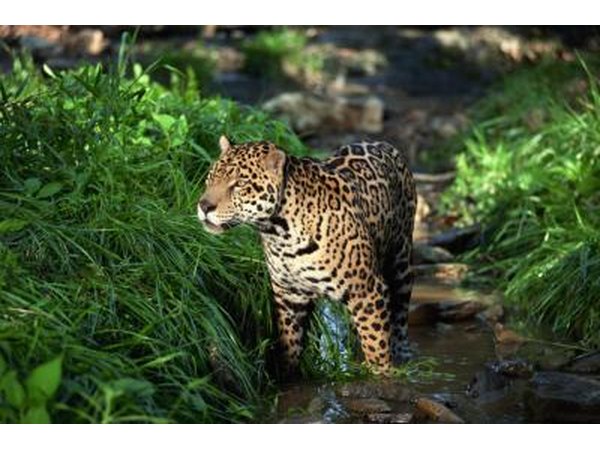 NA/Photos.com/Getty Images
Promoted By Zergnet