Plan B is a brand of emergency contraception that is designed to prevent pregnancy when taken promptly after unprotected sex. While Plan B is safe and effective when used correctly, it may cause some side effects and alter your menstrual symptoms.
About Plan B
Plan B is a brand-name of emergency contraceptive pills that are manufactured by the company DuraMed Pharmaceuticals. Plan B uses a combination of lab-created hormones that prevent pregnancy after unprotected sex by preventing ovulation.
While Plan B effectively prevents pregnancy in 7 out of 8 women who would have otherwise become pregnant if they hadn't taken Plan B, it should not be used as a sole source of birth control. It is not as reliable as regular contraception and therefore shouldn't be used in place of it.
Side Effects
After taking Plan B, you may experience some side effects. Commonly reported side effects of Plan B and other emergency contraceptive pills include nausea, cramping, headaches, fatigue, dizziness and tenderness or aching of the breasts. If you become nauseated and vomit after taking Plan B, you will likely need another dose.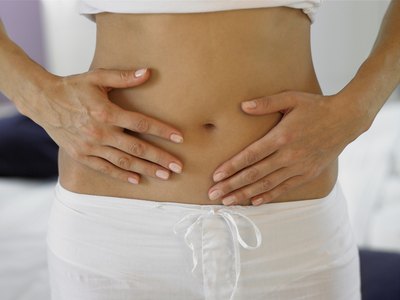 Tender Breasts
Taking Plan B can affect your next menstrual period. The hormones in emergency contraceptive pills prevent ovulation and alter the uterine lining. Because of this, you may notice some changes in the symptoms of your period.
Tender breasts may or may not be a routine side effect of your impending period. After taking Plan B, the likelihood that your breasts will become sore or tender is high. The discomfort should be alleviated at the beginning of your period.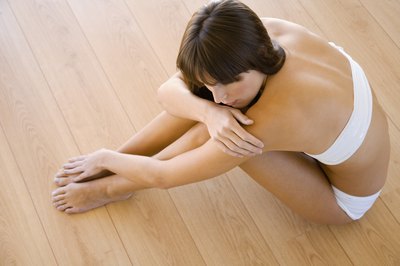 Cramping and Flow
Once your period begins, you may notice more intense cramping. While not all Plan B users report this, it isn't uncommon for the hormones in Plan B to cause menstrual cramps that are stronger than usual. However, some women report a lessening in menstrual cramping after taking Plan B. The result is different for each woman, so side effects vary widely.
The flow of your period may be heavier as well. Many Plan B users report a noticeably heavier menstrual flow during their periods following Plan B usage.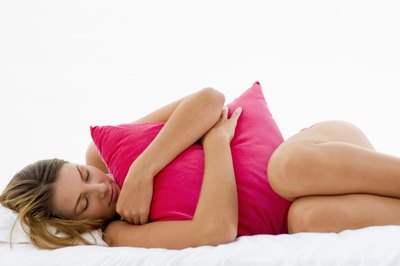 Period Arrival
Your period should start as expected, but may start a bit earlier or later. It is generally advised that the menstrual period should start within a week of when it is expected after taking Plan B. If your period is more than a week late after taking Plan B, take a home pregnancy test. If it is positive, consult your health-care provider for information on available options.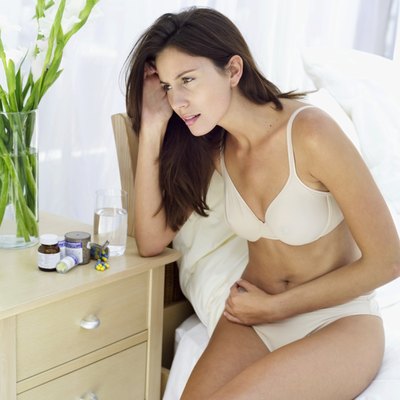 If You Become Pregnant
If you miss your next period and discover that you are pregnant after taking Plan B, there are options to terminate your pregnancy, should you make that decision. The abortion pill, a safe and effective way to end an early pregnancy, can be obtained at many family-planning clinics. You may also choose to continue the pregnancy.