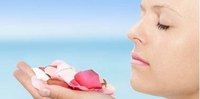 The popularity of laser treatment as an anti-aging cosmetic procedure has certainly grown over the last decade, spreading quickly from a market that once only included the upscale, cosmopolitan Hollywood market to a much larger and more socioeconomically diverse market encompassing the average consumer. Market demand and subsequent technological advancements have increased the availability of laser treatments, with centers for cosmetic enhancement sprouting up plentifully outside of metropolitan areas, and attracting an increasing number of customers from the male market as well. Laser treatment, also called laser resurfacing and skin rejuvenation, is a cosmetic skin treatment for anti-aging, most commonly used to correct problems with skin pigmentation.
Hyperpigmentation
Hyperpigmentation is when spots of various size and quantity become visible on the skin, distinct because of their darker brown color. Age spots, brown spots and liver spots all synonymously describe the irregular distribution of melanin in the skin's top layers. These spots are a result of the skin's exposure to the sun's UV rays, and their visibility depends on variables such as sun exposure, natural skin pigmentation (fair and freckled skin that burns easily is more prone to such spots) and age, as the skin's protective ability decreases over time. Lentigines are other flat brown spots resulting from sun exposure, and keratoses, slightly raised dark spots on the back and hands, are also both treatable with laser surgery. Other skin coloration issues that can be corrected with laser treatment include broken capillaries, moles and freckles, melasma and rosacea.
Functions of Laser Treatment
There are two basic functions of laser treatment. The first is to remove the existing pigmentation causing the distinct spot on the skin. The second is to stop the formation of new melanin in the area. The ultimate goal of laser treatment is to have more even-toned, smoother and youthful-looking skin. Laser treatment is most commonly used on the face, but the back of the hands, shoulders, arms, back and chest are other parts of the body that reflect the epidermal consequences of sun exposure.
How It Works
Laser treatment processes use advanced precision technology. The laser generates an intense beam of light at the target area, along with an energy instilled into that beam of light from additional technology attached to the laser generator. Bright red blood cells that carry oxygen, technically referred to as oxyhemoglobin, absorb the laser light, and the dissolution and decomposition of the pigmentation occurs through the heating of the unwanted cells (those that are black or brown in the skin), while the healthy cells remain intact.
Who Offers Laser Treatment?
Licensed doctors and medical practitioners offer cosmetic laser treatment, most often in dermatologists' offices and plastic surgery centers. Laser treatments are also offered by "medical spas," where beauty and salon treatments are coupled with cosmetic medical procedures. There are more than 2,500 medical spas in the United States The huge market for cosmetic procedures has grabbed the attention of the Department of Public Health, as procedures such as laser surgery should be monitored to ensure that such procedures are performed by doctors and nurses with special training. Regulations are being put into place so that non-medical practitioners, such as cosmetologists, electrologists and aestheticians who currently offer laser treatment must complete special training and certification in order to continue to do so. Currently, people seeking laser treatment should stay safe by having the procedure done by a dermatologist or plastic surgeon, as those untrained in dermatology present a risk to patients.
IPL Treatment
IPL stands for intense pulse light, and is a well-known laser treatment technique. Also called Fotofacial and photo rejuvenation, IPL laser treatment uses technology that delivers high-intensity pulses of broadband light that reach beneath the epidermis layer of the skin down to the dermis, therefore not affecting the skin's surface. The advantage of this is that the patient does not experience a period of scabbing and subsequent healing, unlike the immediate result of laser resurfacing procedures. IPL treatment may require multiple visits to be effective.
Cost
The cost of laser treatment for correcting skin pigmentation varies. It depends on the amount of laser correction needed, and therefore the number of visits, the technology used, and the choice of doctor's office or medical spa. The cost can range from $300 per visit to $1,500.
Other Uses of Laser Treatment
Laser treatment is also used to diminish fine lines and wrinkles, remove acne scars, correct a persistently red complexion, remove spider veins and reduce large pores.