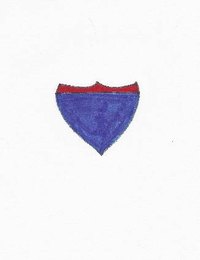 Knowing map symbols is essential to getting to desired destinations and deciphering the stops along the way. Road and topographical maps incorporate symbols that help travelers know where they are and the types of sights, services and land features nearby.
Interstates
Interstate highways on road maps are shown in solid blue lines with white squares along the routes that denote exits. Interstate routes also are marked periodically with a blue shield topped with a red crown and white numbers that show the route number and directional demarcation.

Principal Highways
On road maps, principal highways are shown in solid pink lines. The number of the routes can be found with county, state or U.S. highway markers along the lines.
Similar solid pink or red lines denote primary highways on topographical maps.

Rest Areas
Out on the road, you need to know how to find these. Rest areas are denoted on the atlas with a blue hut-shaped icon. Rest areas without bathrooms have a white square in the middle of the blue hut.
Wayside or Roadside Parks
Waysides--essentially rest areas with picnic tables--are denoted with orange picnic table icons on road maps.
Similar icons on topographical maps show picnic areas along trails.

Underpass/Overpass
On topographical maps, underpasses and overpasses are denoted with a straight red line denoting the main roadway featured plus two perpendicular crossing lines denoting overpasses and underpasses.
Railroad crossings on road and topographical maps are shown with long black lines with perpendicular crossing lines denoting railroad tracks.

Trails
Topographical maps denote the beginning of trails, also called trailheads, with a red box with rounded edges. Inside the box are the capital letters "TH"--stacked with the T on top--and a red carrot arrow. Trail routes are marked with light gray dashed lines.
Elevation/Grade
Topographical maps show elevation and grade with a series of meandering, contoured lines covering the entire map. Tightly grouped contours show steeper grades or inclines. More widely spaced contours show flat or gradual land surfaces.