Urinary tract infections, or UTIs, are a common condition, especially among expectant mothers, the elderly and babies. Although UTIs can be easily treated and have relatively minor symptoms, they can lead to conditions that are more serious if not treated properly. Nutrition plays an important role in managing UTIs and can either speed recovery or aggravate your symptoms.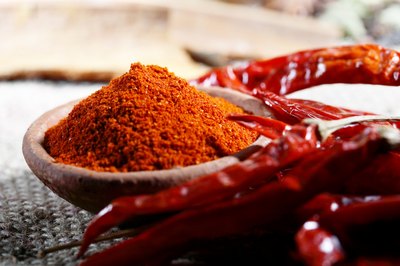 Urinary Tract Infection
A urinary tract infection is an inflammation of your body's urine-producing system, including your kidneys, bladder and urethra. UTIs normally affect your bladder or your urethra but also can spread to the kidneys if left untreated. As a rule, the higher up the infection has traveled, the more serious it has become. Your physician usually will treat your UTI with a round of antibiotics and instructions to drink a lot of water to flush out your system.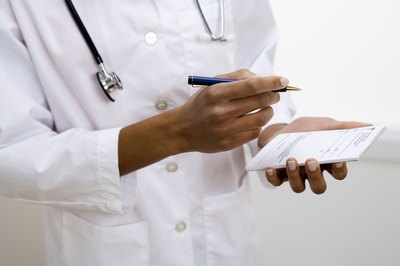 Causes
Urinary tract infections are caused by common bacteria found on the skin or in the bowels making its way into the urinary systems. Once inside, the bacteria begin to multiply, causing pain and irritation. There are several ways to contract a UTI. You can contract a UTI through regular sexual intercourse because the urethra is so close to the anal area. Pregnant women are especially prone to UTIs because an enlarged uterus blocking the urinary passage could prevent urine from being emptied from the bladder. The urine stagnates and provides a breeding ground for bacteria and infection.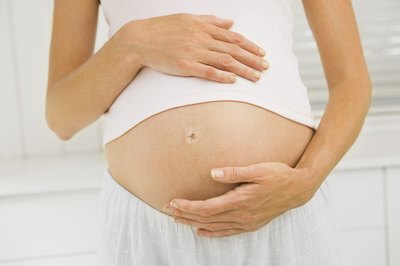 Symptoms
The first sign is often a frequent need to urinate or a sudden difficulty urinating at all. UTIs might cause burning sensations when urinating or painful cramps in your lower abdomen or back. Cloudy, smelly or bloody urine is another set of symptoms. If you experience any of these symptoms, consult your physician immediately for a diagnosis.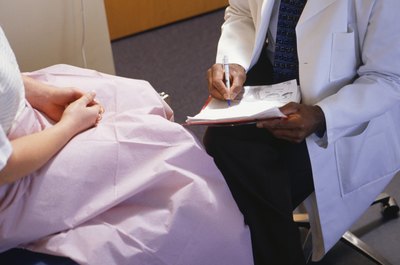 Prevention
There are simple ways to prevent UTIs. Drink lots of liquids, especially water, to flush the bacteria from your urinary tract. Boost your immune system and fight off all sorts of infections by taking a multivitamin that contains vitamin C and zinc. Always wipe front to back after a bowel movement to prevent feces from finding its way into your urinary tract. Clean your genitals thoroughly after sex and at least once a day. Also, pee as soon as you feel the need to avoid a buildup of urine in your bladder.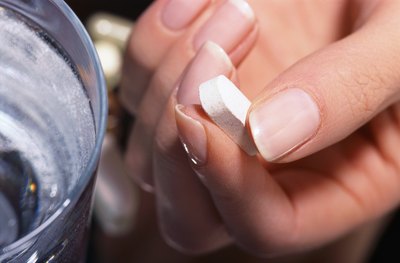 Foods to Avoid
Just as certain foods can help you recover from or prevent urinary tract infections, others can aggravate the infection. Painful urination is a common symptom of a UTI that can be made worse by eating spicy foods. You also want to avoid acidic foods such as citrus fruits. Caffeine and chocolate also can increase the discomfort that comes with your symptoms. You should also avoid alcohol and tobacco during your infection because both can encourage bacteria to multiply.