The jacket is the focal point of any suit. When buying a jacket, the things to consider include fit, occasion and personal taste. The single-breasted jacket has a single vertical row of buttons for front closure. The double-breasted jacket has two rows of buttons in vertical rows. A jacket with tails, or a tailcoat, is suitable for full-dress occasions. The cutaway jacket is short in the front and tapers to a longer, wider back. The semi-formal suit jacket is also called a stroller. A mandarin-style jacket has a stand-up collar and no lapels.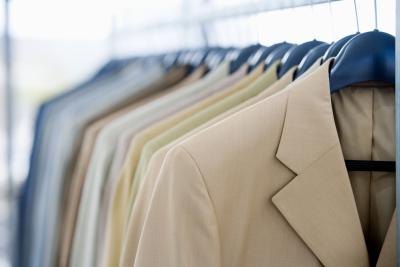 Single Breasted vs. Double Breasted
The single breasted jacket tends to elongate the body, while the double breasted jacket makes it look wider.
Tailcoat
The jacket with tails, or tailcoat, is the most formal style for jackets. This is appropriate for high-end formal occasions and for the groom in a formal wedding.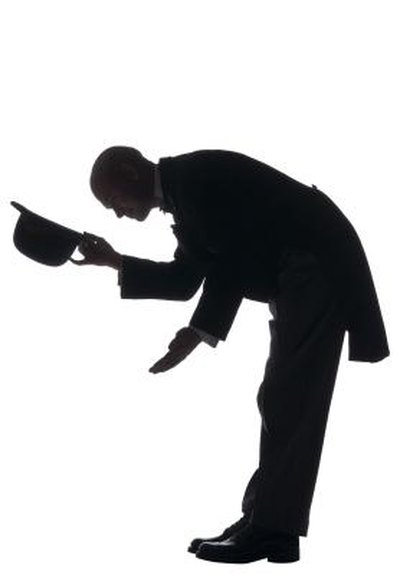 Cutaway
The cutaway is also known as the morning jacket, and grooms often wear an ascot tie with this half-step down from the more formal tailcoat. This style gained in popularity in the late 1800s.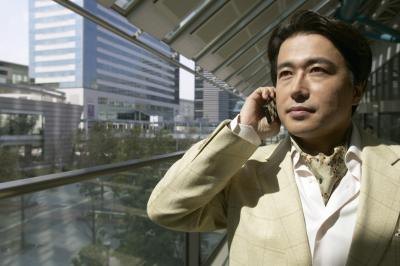 Stroller and Business Suit Coat
A stroller jacket is the same cut as the common business suit jacket. It is the less formal version of a morning or cutaway coat and was made popular during the 1940s and 1950s.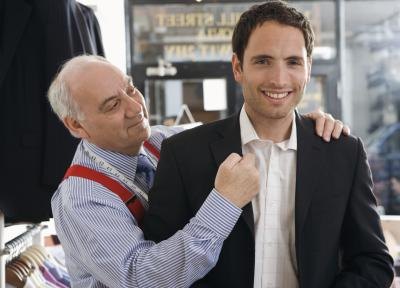 Mandarin
The mandarin jacket was originally only worn by solders of the Eight Banners during the Qing Dynasty. Afterward, wealthy men wore this style, until it filtered down to commoners and became a more casual style of jacket.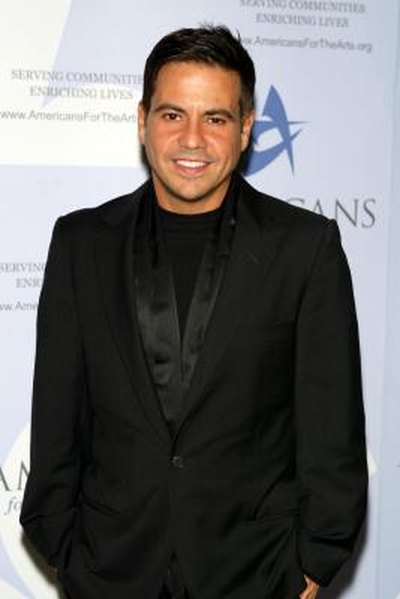 Fabrics
Wool is the most popular single fiber in suit jackets. The ideal fabric content for cooler climates and seasons is 100 percent wool. Blends such as wool and rayon, wool and cotton or wool and polyester have gained in popularity because of their durability, wearability and ease of care.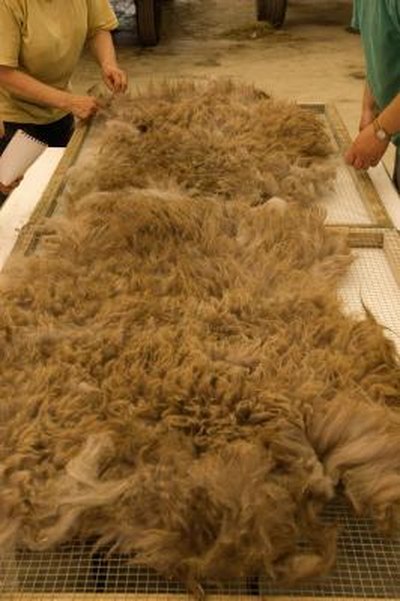 Lapels
Suit coat collars come in a variety of lapel types. The most popular and common type is the notch lapel that has an indention cut into it. A lapel that has an upward point is called a peak lapel. The shawl collar has rounded lapels.