Acne scars are a long-term reminder of an unsightly skin condition. For some lucky people, the scars are temporary and fade on their own. For others, they are a lasting reminder. There are many conventional treatments for acne scars, including dermabrasion and laser surgery. These are both invasive and expensive. You can minimize the appearance of acne scars naturally with honey. Honey won't erase the scars completely, but it can make them less obvious and make you less self-conscious.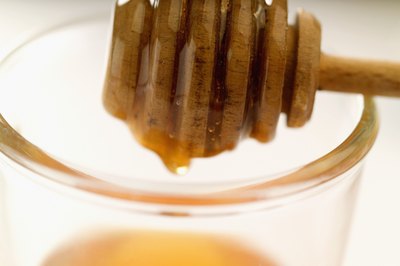 Causes
Like all types of scars, acne scars are the result of damage to skin tissue. Inflamed acne lesions swell and break through the follicle wall. The infected material spills onto neighboring skin tissue, destroying it. The body quickly tries to repair the damage by forming new collagen fibers. Sometimes it produces too much collagen, resulting in a raised scar. Depending on the size and type of the scar, it may fade on it's own or stay with you for the rest of your life.
Types
There are several different types of acne scars. These can be generally categorized into two groups: scars caused by tissue loss and scars caused by access tissue production. The first category includes depressed fibrotic scars, ice-pick scars, soft scars, atrophic macules and follicular macular atrophy. The second group includes keloids or hypertrophic scars. Some types of scars are more common on certain parts of the body. For example, follicular macular atrophy usually occurs on the chest and back. Ice-pick scars are most prevalent on the cheeks.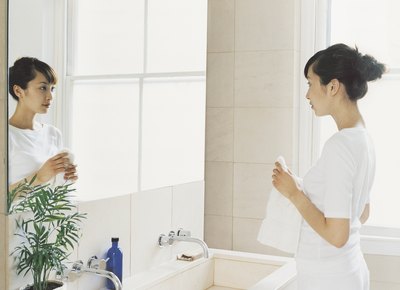 Honey
One of the most common homemade treatments for acne scars is a honey mask. It's cheap and 100 percent natural. It's also incredibly easy to use. If you have many acne scars on your face, cover the entire area with honey and leave for an hour. If you only have a single scar, put a dab of honey on it just before going to sleep and cover it with a band-aid to keep from getting honey all over your pillow.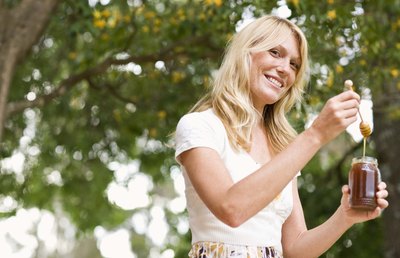 Who Should Use Honey?
Honey is moisturizing. It's great for people with dry skin. If you have oily or combination skin, add a little bit of lemon juice to the honey. Lemon juice is also good for treating acne scars, but unlike honey, it dries your skin. People with sensitive skin shouldn't use a honey mask more often than once a fortnight. Overusing it can cause irritation and acne cysts.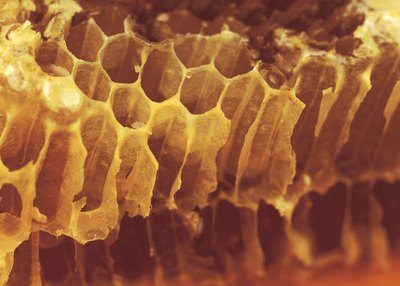 Alternative Treatments
There are many other natural treatments that you can use in addition to honey to minimize the appearance of acne scars. Aloe vera gel helps the skin to heal and reduces scarring. You can use a fresh aloe plant or a ready-made product. Tomatoes are high in vitamin A, which can also reduce the appearance of scars. As the scars are healing, you can use an ice cube to shrink them. Apply the ice cube to the scar for 10 to 15 minutes every day to see noticeable results.