Nursing is a career path that can be filled with new challenges, struggles and joys every day. There are many reasons people find fulfillment in this field. They watch babies enter the world, help people recover from serious illnesses and comfort loved ones when a patient dies. Nurses who do not have a genuine compassion for their patients tend to get burnt out quickly, because it's a stressful and physically demanding job.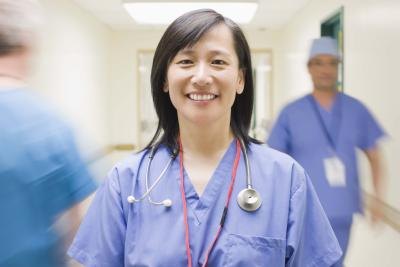 (Jupiterimages/Comstock/Getty Images)
There's a severe shortage of nurses in most regions of the United States, and the situation is expected to get worse. The Health Resources and Services Administration has estimated that there will be 1 million vacant nursing jobs in 2020. People entering the field can expect to benefit from this demand through sign-on bonuses, increased salaries, tuition reimbursement programs and ease in finding jobs.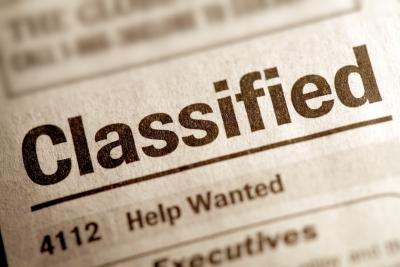 Jupiterimages/Photos.com/Getty Images
The most important reason people become nurses is a desire to help others in a meaningful way. Most nurses work with patients who are sick and often frightened. The job involves relieving physical pain, providing emotional comfort, assisting with tasks of daily living and carrying out treatment plans. These are some of the most basic ways a person can be of service to others.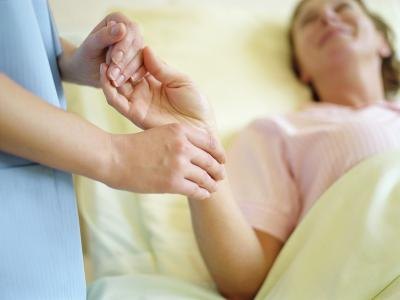 Jochen Sands/Digital Vision/Getty Images
In most areas, registered nurses earn relatively high salaries in comparison to other professions, considering the amount of time they spend in school. This is especially true for those who enter the field by getting an associate's degree, which takes two to three years. According to the Bureau of Labor Statistics' Occupational Outlook Handbook, registered nurses in the United States made an average of $57,280 in 2006.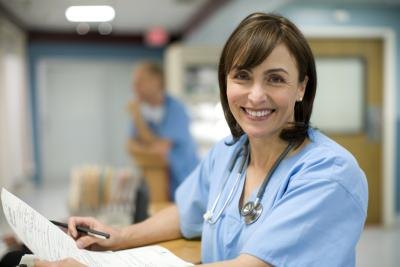 Thomas Northcut/Digital Vision/Getty Images
Nursing jobs offer a great deal of flexibility. Work schedule options include full-time or part-time, weekdays or weekends, 8-hour or twelve-hour shifts, and days or nights. Nurses can also work in any of a number of specialties, such as critical care, pediatrics, neurology and maternity. They can switch between different areas of medicine without needing to return to college. There are also opportunities to work through temp agencies and in travel nursing.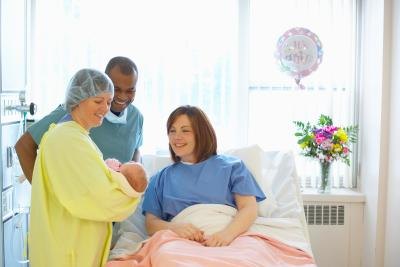 Jupiterimages/Photos.com/Getty Images
Nurses can further their careers one step at a time by returning to college for increasingly advanced degrees. For example, an individual might start out by becoming a certified nursing assistant. She can work in the field while earning an associate's degree, become a registered nurse, and then get a bachelor's degree and move up to a supervisor position. After that, he may decide to go to graduate school and become an advanced practice nurse. Most hospitals will pay for part or all of employees' continuing education. This scenario is ideal for someone who needs to work while in college.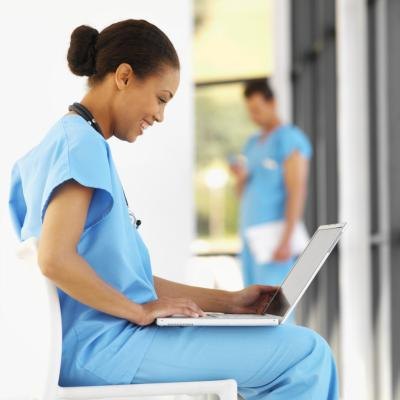 Stockbyte/Stockbyte/Getty Images
Promoted By Zergnet