Radiation occurs naturally when the nuclei of radioactive elements decay. Heat and light are forms of radiation that are generally not considered harmful. However, many forms of radiation, such as radiation which occurs in nuclear reactions, is deadly and can potentially cause long term environmental problems and damage.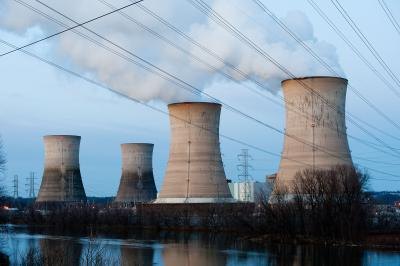 Effects on Life
Radiation can have devastating effects on living plants and animals. Radiation can damage living things at a cellular and genetic level. In some cases, damaged cells can repair themselves, but in other cases the damage is irreparable. One type of irreparable damage is genetic. Radiation can damage a cell's DNA, thus triggering cellular mutation that can sometimes result in cancer.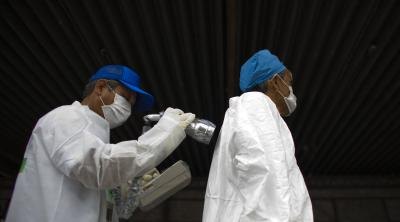 Effects on Plants
Radiation can cause severe cellular damage in seeds which sometimes prevents them from sprouting and germinating, thus affecting the ability of plants to reproduce. In addition, radiation can cause genetic mutations in growing plants which can hurt their ability to survive.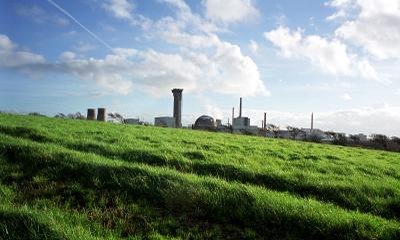 Effects on Animals
Radiation can trigger genetic changes in the cells of animals which result in the cells growing out of control. These out of control cell clusters are cancerous tumors. In addition, higher levels of radiation can cause damage to capillaries and small blood vessels, these higher levels can sometimes result in catastrophic heart failure or brain aneurysms. Because radiation is often accompanied by intense heat, which is simply a different type of radiation, exposure to intense radiation can often "cook" an animal. Some forms of radiation, such as microwave radiation, will cause animal life to "cook" from the inside out.
Effects on Microbes
Radiation can damage or kill microbes. The damage can range from damage to cell walls and other cellular structures to genetic damage. Genetic damage can prevent the microbe from reproducing or trigger mutations in the microbe which make survival unlikely.
Longevity in the Environment
Many forms of radiation do not stay long in the environment. For example, heat, a form of infrared radiation, dissipates quickly. All radioactive material decays over time. How long radioactive material will stay in the environment depends on the type of material. Strontium-90 is only radioactive for 53 days. Uranium-235 in the environment will remain radioactive for over 700 million years. Uranium-238 will remain radioactive for 4.5 billion years. Rubidium remains radioactive for 47 million years.