Pollution has negative effects on human health. The effects will depend on the type of pollutant and how it is delivered. Solid waste, such as garbage or other waste that is thrown in to a landfill, can result in both air and water pollution. Industrial pollution can include air, water or radiation. Regardless of the type of pollution, its effects on people are almost always negative.
Air Pollution
Air pollution can come from a number of sources. It can also be one of several types. One type of air pollution is particulate pollution, such as fine sand blowing in from a work site or desert or particulates in exhaust from diesel vehicles. The second type of air pollution is chemical pollution, and this can include sulfur dioxide emissions from factories or carbon dioxide and carbon monoxide emissions from cars. Exposure to high levels of carbon monoxide can kill people. Long-term exposure to particulates is linked to a number of respiratory illnesses.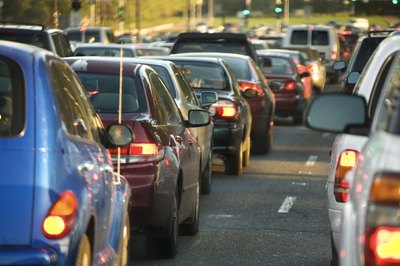 Water Pollution
Water pollution can come from a variety of sources, including industrial sources, agriculture or landfills. There are many forms of water pollution, each of which can have a different affect on humans. For example, runoff from nutrient-rich agricultural fertilizers cause blooms of toxic algae, which can make people sick both when the water is consumed and if people swim in the water. Damage to marine ecosystems from toxic algae can also trigger food shortages in some areas.
Radiation
Radiation is rarely talked about as a pollutant. Radiation pollution isn't common, but has long-term effects on people. Radiation pollution occurs naturally in areas with high concentrations of radioactive elements and through radon gas buildup in homes. More intense radiation pollution usually occurs with the failure of a nuclear reactor or in a nuclear explosion. Radiation can cause anything from mild sickness to near instant death. Radiation also causes genetic damage in cells, which cause them to grow out of control. Out-of-control cell growth is cancer.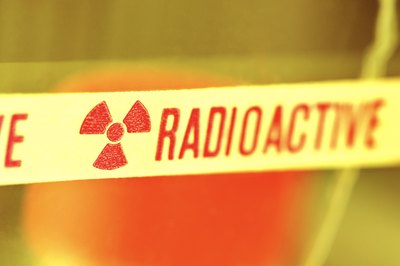 Solid Waste
Solid waste is usually thought of as the garbage that goes into landfills. Solid waste can leach into water. Decomposing organic material in solid waste can create methane, an explosive gas that contributes more per ton to global warming than carbon dioxide. Solid waste can also be a breeding ground for disease, which is easily transmitted in areas where people forage for recyclable materials in garbage dumps.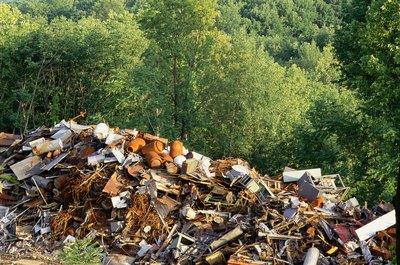 Industrial Pollution
When people think of industrial pollution, they generally think of chemical pollution. Chemicals can pollute air, water and soil. In some cases, entire communities are affected, such as in Love Canal, New York. The community of Love Canal was built on land that was once a chemical waste dump. The company that built the dump, the Hooker Chemical Company, capped the waste with what it thought was an impenetrable clay barrier. An explosion breached the barrier, allowing the waste to leach into ground water. The chemicals, called dioxins, were causing a large number of birth defects and miscarriages. The entire community had to be abandoned. In other cases, such as Leadville, Colorado, lead mining and tailings created very high concentrations of lead in the soil. The top layer of residential areas is currently being removed and replaced with uncontaminated soil. Lead can cause learning difficulties and cognition problems in children.