If watching court television interests you and an administrative career in the legal industry sounds appealing, the field of court stenographers may be worth considering. The job of a court stenographer offers a good, stable income with an opportunity to work in a rewarding and respected field of the judicial system.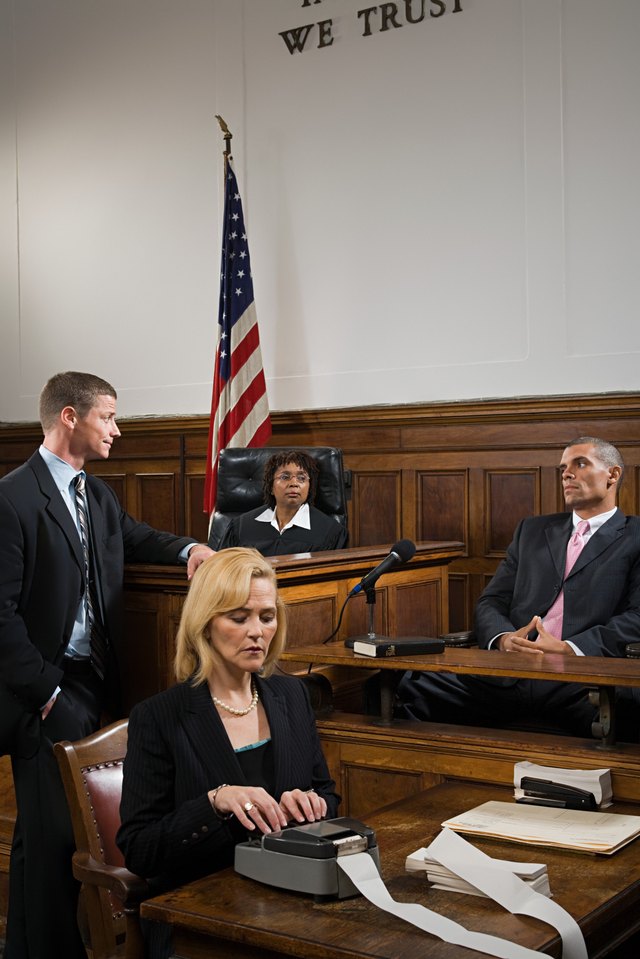 (Image Source/Photodisc/Getty Images)
Court stenographers, sometimes called court reporters, work during court proceedings, recording all transcription of the events that are occurring during the legal process in a courtroom. Judicial officials rely heavily on court stenographers for retrieving official information needed in cases. Some court stenographers may also work at special government events, carefully recording all the proceedings. Court stenographers are also called upon to type for closed-captioned television.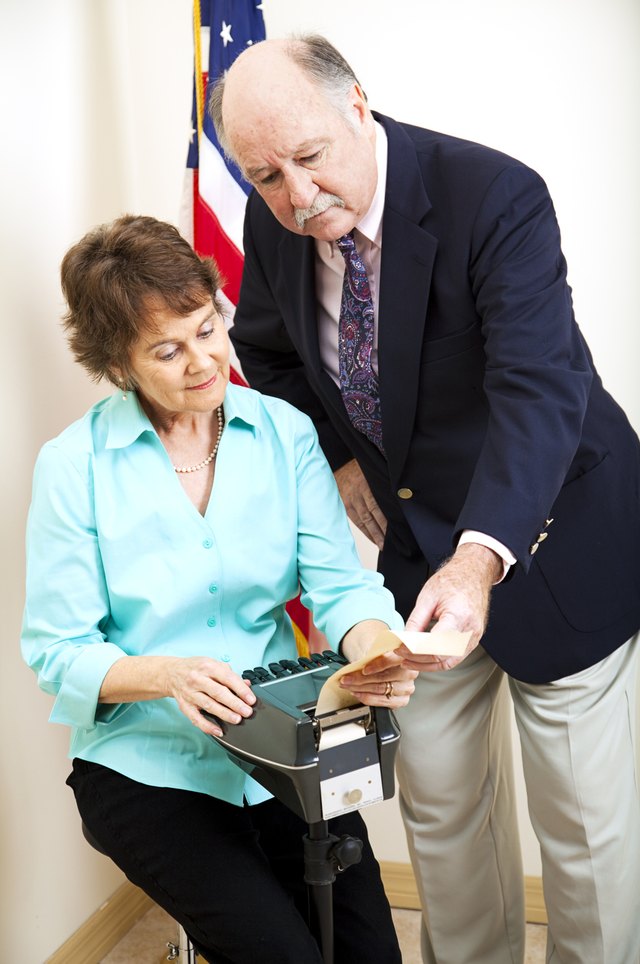 Lisa F. Young/iStock/Getty Images
According to a July 2009 report from Payscale.com, the median starting salary for a beginning court stenographer is more than $25,000 a year on the low end for full-time work. Those certified court stenographers with at least one year or more of experience can earn at least $34,800 annually. After five years on the job, most stenographers can expect to earn more than $36,000 on the low end, and skilled court stenographers who have at least 10 years of job experience under their belt can expect to make at least $40,763 each year.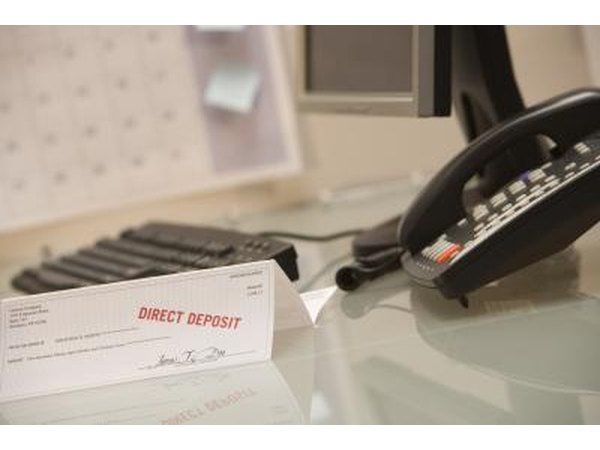 Comstock Images/Stockbyte/Getty Images
The type of employer you work for can make your salary as a court stenographer vary, although not a great deal. Court stenographers who work for local and state governments are reporting a median income of $36,996 a year on the lower end. Court stenographers employed at private companies report only slightly more—about $37,300 annually. Court stenographers working for the federal government earn more, with a median income of $39,500 on the lower end. Those court stenographers who are self-employed seemingly fare better than others, reporting a median income of no less than $40,645 each year.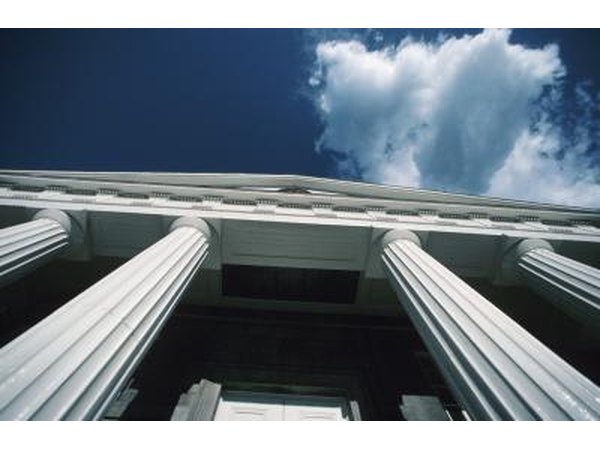 Hemera Technologies/Photos.com/Getty Images
The most common method employed by court stenographers to record spoken information is referred to as stenographic. The method consists of a stenotype machine, which is very different in design from a regular computer keyboard in that the letters and numbers are arranged in a different manner. This particular system is based solely on phonetic sounds. As a court stenographer, you must be able to press more than one key at a time. A computer transforms the dictations entered by the court stenographer into understandable and readable copy.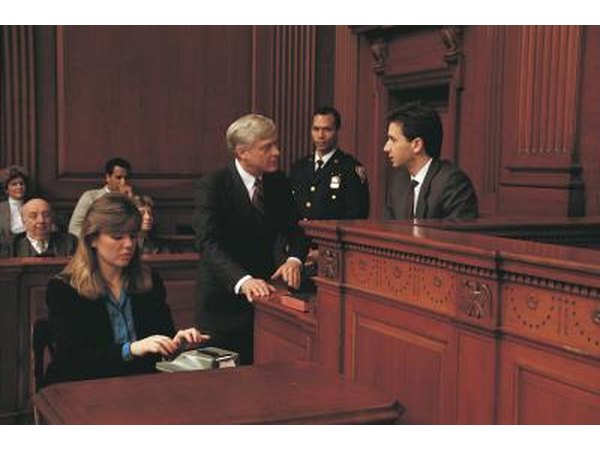 Comstock/Stockbyte/Getty Images
Programs for court stenographers are offered in many junior colleges and culminate in a two-year associate degree. Some vocational schools and technical schools also offer the court stenographer program, which is usually a one-year study program. Some states may require licensing for court reporters, while others do not, but almost all court reporters working in the U.S. must be certified in order to be gainfully employed.
Promoted By Zergnet