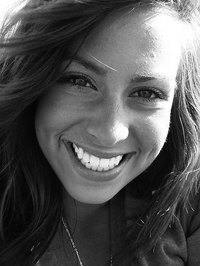 A beautiful smile is one of the first things people notice. Whitening, also called bleaching, removes the stains on teeth and improves appearance. Nice-looking teeth are pretty and are also a sign of good health and confidence. Whiter, brighter teeth are also big money for dentists and companies that sell tooth whiteners. Knowing how to choose the one best suited for your needs can be the least expensive and most effective option.
Cause of Discoloration in Teeth
Teeth become discolored due to age, genetics, medications, smoking, injuries and even just from the base color of the teeth. Some teeth have a gray undertone and others a more yellow. Different tones will respond to certain products better than others. Dark-colored foods like coffee, tea and wine can stain teeth over time. Unless these foods are removed from your diet, you will need to whiten frequently.
Bleaching versus Whitening
The FDA has strict standards on how the terms Bleaching and Whitening can be used to sell products for teeth. Bleaching is used when the product is for teeth that are made whiter than their natural color. Whitening is the term applied to removing stains, dirt and debris. Technically, any toothpaste can be considered a whitener because it cleans stuff off teeth. Most companies use the term whitening when referring to products that bleach (hydrogen peroxide or carbamide peroxide) because whitening has a better sounding appeal. If your goal is to have whiter teeth and you're buying a toothpaste that is labeled as whitening, check the label to make sure there are bleaching agents in the ingredients.
Professional
Professional bleaching can be done in a dentist's office or given as a kit to take home and use. Dentists use higher concentrations of peroxide (bleaching agents) and can bring about more significant color change faster than using over-the-counter products. But the cost can be significantly higher too. To have your teeth whitened in the dentist's office costs about $650 per visit in 2009. Kits from your dentist that you use at home can take longer but work better and faster than those you can purchase in stores. Some types you apply for half an hour or an hour at a time, and some you leave on overnight; they can cost anywhere from $100 to $400.
Over the Counter
Buying bleaching kits at the store without a prescription is the least expensive way to get whiter teeth. According to the American Dental Association, this type of tooth whitening is safe and effective, but does not work as well or last as long as the type of treatments available in a dentist's office. Home bleaching kits come in strips, trays, paint or brush-on applications; many do not cover all of the teeth, just the front ones that are most visible. Depending on the type you choose, prices at major retail stores range from $20 to $80 on average.
Different Shades of White
The standard guide used by dentists is called the Vitapan Classic Shade Guide, which has 16 shades of white arranged from darkest to lightest and divided into four color groups. Most whitening can change tooth color from two to seven shades different
Considerations
Some whitening can cause sensitivity and gum irritation, but this is usually not a cause for concern. Pregnant or nursing women are advised to avoid teeth whitening.