A mango allergy is a rare food allergy. Mangoes come from the same plant family as poison oak. A mango allergy develops from a substance called urushiol, which is found in the mango's sap and can also be found in poison ivy. The allergic reaction usually begins once a person comes in contact with the skin of a mango either by hand or mouth.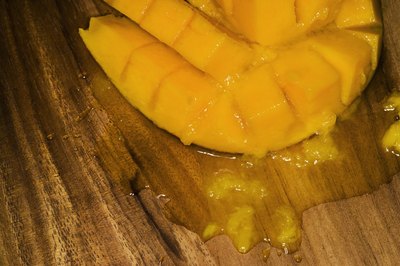 Contact Dermatitis
People who have a mango allergy can develop contact dermatitis around the mouth, which is the inflammation of the skin. Symptoms include red, itchy and flaky skin. According to MedlinePlus.com, one of the best things to do in order to treat contact dermatitis is to wash the area that has been affected and avoid exposure to the allergent.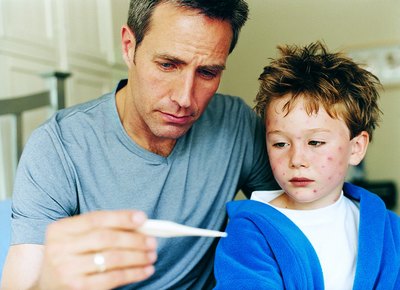 Hives
People who have a mango allergic reaction may break out in red, itchy welts. This occurs after coming in contact with the mango peel and forms on the lips and around the face. According to the Mayo Clinic, there's also a certain type of swelling called angioedema. This kind of swelling is found underneath the skin.
Anaphylaxis
In rare cases, those with mango allergy can have an anaphylactic reaction. People experience swelling and hives around the face and throat, lowered blood pressure, dilated blood vessels and a constricted airway with this life-threatening condition. Anaphylaxis symptoms include itching of the eyes or face, swallowing and breathing problems, abdominal pain, cramps, diarrhea and hives. This medical emergency can be fatal if a person with anaphylactic shock isn't treated right away.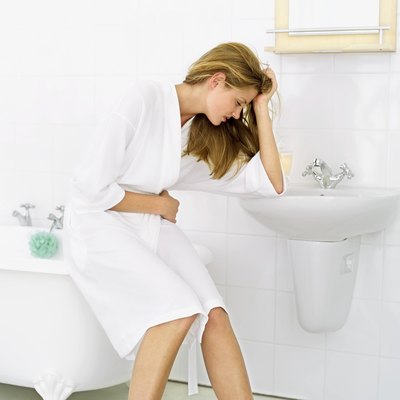 Preventative Measures
Those with a mango allergy can still eat mangoes as long as they stay out of reach of the peel, which contains urushiol. In order to do that, mango allergy sufferers should wear thick protective gloves when washing and preparing a mango. If you come in contact with the mango skin, wash your hands with soap or dish detergent immediately. If you have tried this and still have an allergic reaction to mangoes, then the fruit should be avoided all together. This includes staying away from other items that may have come in contact with the mango fruit and mango tree leaves and branches.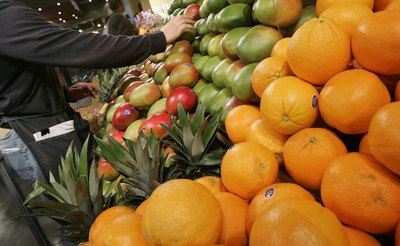 Treatment
Mango allergy treatment depends on the type and the severity of the reaction. According to ygoy.com, an anti-histamine is used to treat redness and hives. A cortisone cream may work as well, but it's best to contact an allergist before starting any kind of treatment.