Every weekend, young people gather at college dorms, frat parties and high school get-togethers. They do what young people often do--drink, sometimes to excess. And while many people tell humorous stories of their drinking escapades while young, the fact remains that young people face a high risk for alcohol poisoning. Binge drinking, or drinking as much alcohol as possible, as fast as possible, is the primary culprit.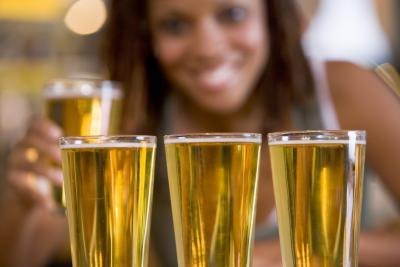 (Monkey Business Images/Monkey Business/Getty Images)
There are two types of alcohol poisoning. The first, accidental, occurs when someone drinks a substance he or she does not know contains alcohol. Most poisoning, however, happens due to drinking more than the body can handle. Unfortunately, young people are most likely to engage in risky drinking behaviors, sometimes known as binge drinking.
According to the Centers for Disease Control and Prevention, a survey of high school students found that in a 30-day period, 45 percent drank some amount of alcohol and 26 percent binge drank.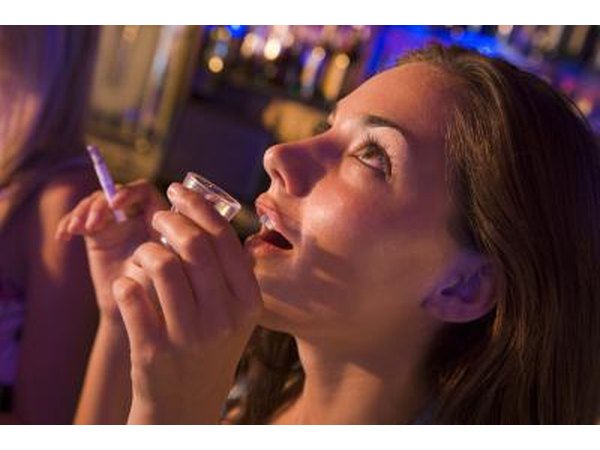 Monkey Business Images/Monkey Business/Getty Images
Alcohol poisoning occurs when the body cannot safely absorb alcohol. A life-threatening condition, alcohol affects the brain, lungs, heart and other vital organs. Without medical treatment, a person suffering from alcohol poisoning may lose consciousness and die.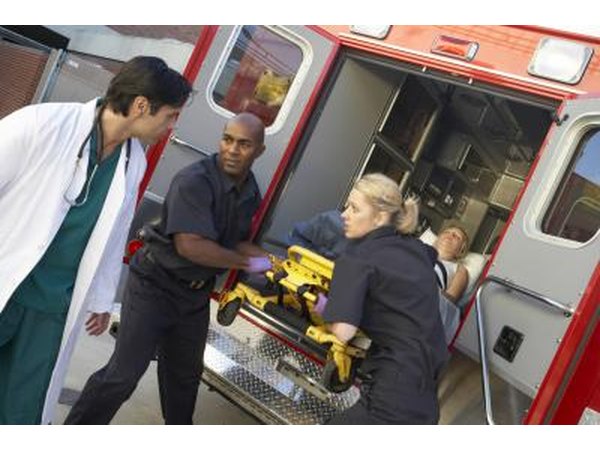 Monkey Business Images/Monkey Business/Getty Images
According to the Mayo Clinic, it takes about one hour for the liver to safely process the alcohol in one average-sized drink. While the rate varies by person, drinking more than one drink per hour increases the risk for alcohol poisoning. When someone consumes more alcohol than her body can handle, alcohol poisoning results.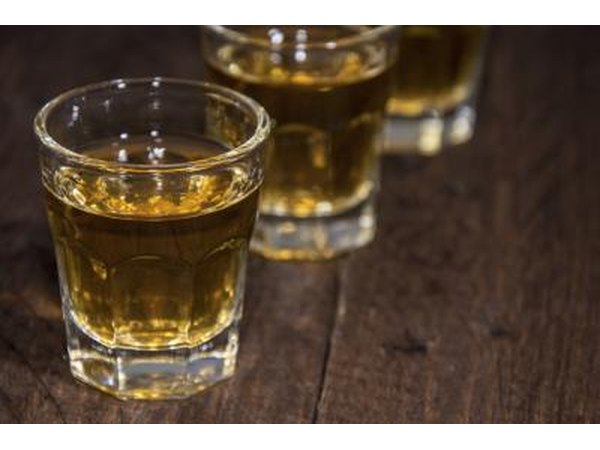 HandmadePictures/iStock/Getty Images
According to Emergency Medical Services Authority of Oklahoma, a victim of alcohol poisoning may:
1) Appear confused GO 2) Fall into a stupor, or coma and fail to respond GO 3) Vomit GO 4) Have seizures GO 5) Experience difficulty breathing GO 6) Register a low temperature, or pale or blue skin
Amawasri/iStock/Getty Images
Unfortunately, the symptoms of alcohol poisoning indicate that the victim is already in trouble and may be at risk of death. Recognizing warning signs of alcohol poisoning, however, may help stop the problem before it occurs. Small and thin people may absorb alcohol more quickly, placing them at higher risk. Drinking on an empty stomach can increase the rate of alcohol absorption. Mixing alcohol with medications may increase the risk. Some chronic diseases, including diabetes and heart disease, can lead the body to absorb alcohol more quickly.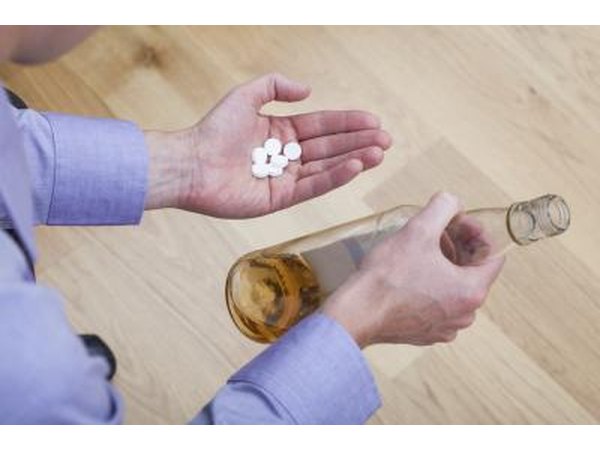 KatarzynaBialasiewicz/iStock/Getty Images
Get emergency help immediately if you suspect someone has alcohol poisoning. Call 9-1-1 or the local poison control center for directions on how to help the person.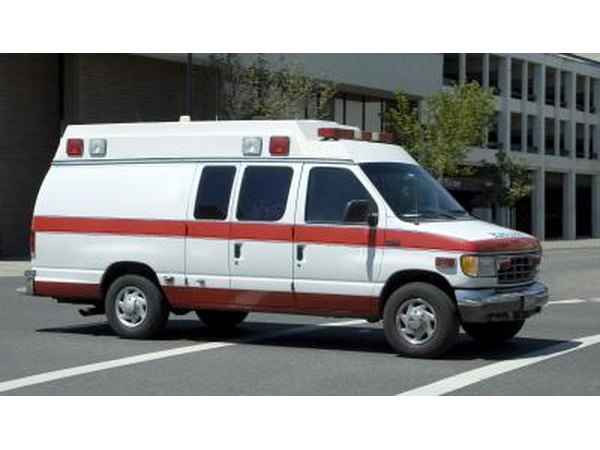 David Scheuber/iStock/Getty Images
The Mayo Clinic recommends moderation and communication to help prevent alcohol poisoning. Moderating your personal drinking habits can reduce the risk of an overdose. Communicating the risks (and your concern) to those at risk, especially young people, may lead them to avoid binge drinking and other risky behaviors.
To avoid accidental alcohol poisoning, be sure to store all products containing alcohol in secure locations, where they will not be confused with food or liquor.
Ingus Bajars/iStock/Getty Images
Promoted By Zergnet