The esophagus is the long, narrow tube that connects the throat to the stomach, and it is where food travels immediately after it is swallowed. Cancer of the esophagus in the United States is rare. As with many forms of cancer, the causes are not clear. Stage III esophageal cancer occurs when the cancer has spread to the outer walls of the esophagus, and the survival rate when this occurs is low.
Symptoms
Symptoms of esophageal cancer include pain in the chest, difficulty in swallowing, chronic fatigue and unintentional weight loss. The symptoms often only occur during the latter stages of the disease, when the chances of survival are much lower. As a result, a person often does not know esophageal cancer is present until it is too late for treatment to be effective.
Treatment of Stage III Patients
There are three ways that stage III esophageal cancer is treated. Surgery may be performed in attempt to remove small tumors or for partial removal of the esophagus and stomach. The patient may undergo chemoradiation, which is a combination of chemotherapy and radiation treatment in an effort to kill cancer cells or prevent them from spreading. The patient may also take part in clinical trials to explore new types of treatment.
Prognosis
While Stage III esophageal cancer can be treated with the above methods, it is rarely cured. According to a Sciencedaily.com study, 35 percent of patients in stage III undergo surgery, and the five-year survival rate, determined by the percentage of stage III patients that are still alive five years after diagnosis, is 14 percent.
Improving the Odds
Modern technology has improved to the point where esophageal cancer can be diagnosed in the earlier stages. Since the survival rate for stage II patients is 51 percent, the odds of survival increase significantly with the early detection of tumors. Advances in surgical procedures have also improved survival rates, providing for a more optimistic outlook.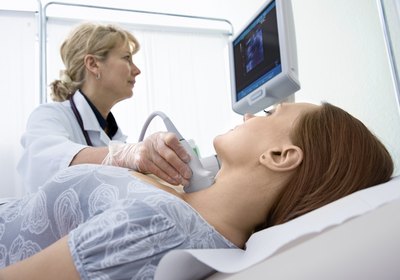 Prevention
Since the prognosis for stage III patients is not favorable and the illness is often not detected until the latter stages, preventing esophageal cancer from occurring is the best course of action. Preventive measures include refraining from tobacco use, maintaining a healthy body weight, eating a healthy diet that includes more fruits and vegetables, and limiting the use of alcohol.