According to www.car-accidents.com, failure to wear a seat belt contributes to more car accident-related deaths than any other "single traffic safety-related" behavior. Nevertheless, wearing a seat belt does not ensure a driver's survival in the event of a car accident, and sometimes seatbelts cause injuries. While education on the advantages of seat belts is vital, it is also important that drivers understand the risks involved in wearing a seat belt.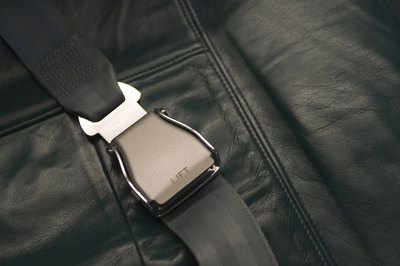 Statistics
According to the National Highway Traffic Safety Administration (NHTSA), a passenger wearing a seat belt in the back seat of a vehicle is 44 percent more likely to survive an accident than if they are "riding unrestrained." In 2006, the NHTSA reported that 81 percent of car occupants wore a seat belt, saving what the NHTSA estimated to be 15,383 lives. However, 37 percent of passenger vehicle occupants were still killed, despite wearing a seat belt.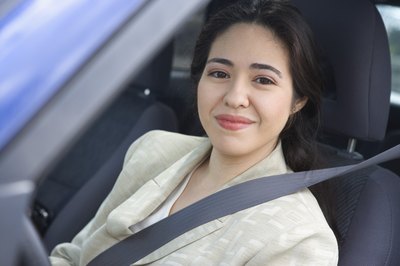 Injuries
So-called "seat belt syndrome" refers to injuries caused by the use of a seat belt, but does not determine whether or not the seat belt was properly worn. Doctors Rudy Vandersluis and H. Michael C. O'Connor, in their article "The Seat-Belt Syndrome", state that seat belt syndrome most commonly refers to injury to the intestines, as well as fractures and dislocations. More commonly seen in children than in adults, symptoms include bruises and scrapes across the torso. The doctors go on to state that though seat belt syndrome is often attributed to a belt that is worn incorrectly, 50 percent of their studied cases, the placement of symptoms and injuries indicated the seat belts were being worn correctly. Injuries of these kind are often caused when forces acting on the vehicle are sufficient to press too firmly against the occupant, resulting in fractures, dislocated limbs, or bruises. Exceptionally tight belts (due to automatic locking mechanisms built into the restraint system) may press firmly enough to rupture internal organs.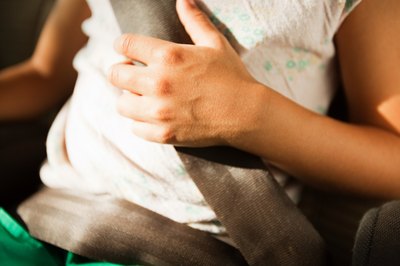 Considerations
The most important factor in preventing a seat belt injury is ensuring that the seat belt is worn properly. A lap belt should be secured across the midsection, squarely over the hips and groin. No belt should ever be uncomfortably tight or so loose as to allow the occupant to freely move in the seat. Shoulder belts should be worn across the shoulder, over the middle of the chest, and should fasten at the hip. Injuries are more likely to occur if belts are set too low, too high, too tight, or too loose.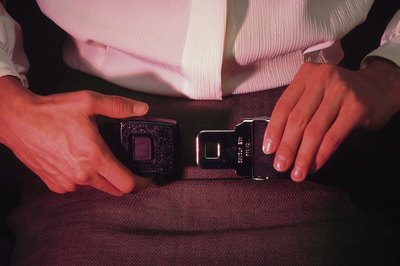 Treatments
Various treatments are available for the symptoms of "seat belt syndrome." Bruises caused by a seat belt may merely need time to heal, but more serious injuries may require surgery or other treatments. A medical professional will diagnose the symptoms, but may not necessarily refer to the injuries as "seat belt syndrome". Other terms that may be associated with symptoms include internal bleeding, laceration or contusion.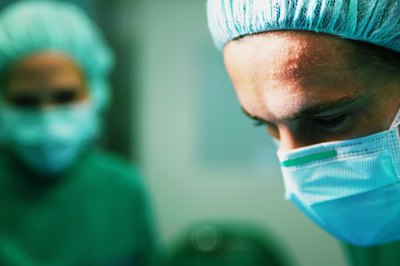 Warning
If you believe you have suffered an injury as a result of a seat belt, it is important that you contact your doctor as soon as possible, as serious injury may have resulted. Other factors, such as legal considerations (in regard to compensation you may be owed) may also come into play as a result of your injuries if the seat belt was not working properly.