There are a number of different types of air flight, each relying on different techniques developed at different times in history. In addition, a natural type of air flight evolved in animals, specifically birds and insects. Each of these different types provide ways for humans and animals to travel through the air. The main concepts of air flight must compensate for the gravity of the Earth, and must provide lift of the vehicle or body.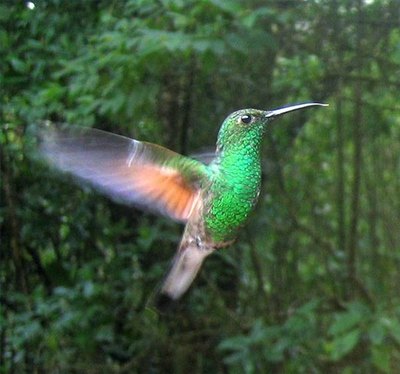 Buoyancy
Buoyant air flight was developed by humans in the late eighteenth century. The Montgolfier brothers developed a hot air balloon that was tested on November 21, 1783. The first flight reached 500 feet and traveled over five miles. The concept of buoyant air flight involves vehicles that are lighter than air. In the case of a hot air balloon, the air is heated using a flame. Other examples of buoyant vessels include airships with helium or hydrogen, such as blimps and zeppelins.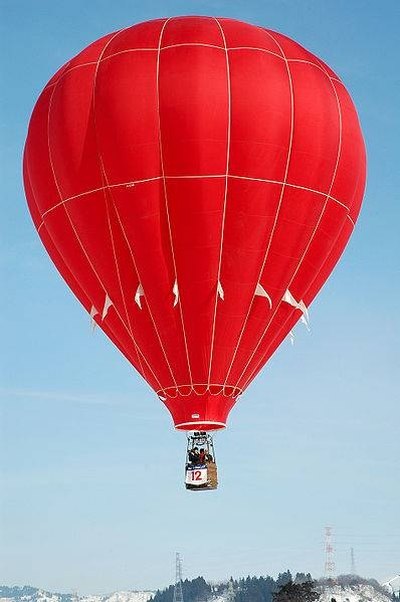 Gliding
Humans have also developed technology which allows them to travel through the air with heavier-than-air devices. Usually this form of air flight is involved in recreational vehicles, but some military applications also exist. The general concept is also used by a variety of animals, such as the flying squirrel and birds during the process of soaring. The principle of gliding involves weight, lift and drag. Gravity pulls the object or animal downward, while the air flowing over wings generates the needed lift. The lift allows the device or animal to overcome the drag factor and propel forward.
Flapping
Animals such as insects, birds and bats posses the most successful mechanism for air flight. This is a natural method in which the vertebrates' forelimbs evolved into wings. In insects, independent wings developed that enabled them to fly. Both of these concepts utilize the wings to create a downdraft which provides lift. By moving wings up and down, the creatures compensate for the drag which allows them to fly. Additional features, particularly in birds with their hollow bones, also aid in animal flight.
Aviation
The development of aviation for air flight began in the late 1800s. However, it was wasn't until December 17, 1903, that the Wright brothers were able to demonstrate the successful heavier-than-air flight of an airplane. Following this invention, aviation continued to develop new concepts and designs, particularly due to the onset of the two World Wars. By the mid-twentieth century, different types of planes, particularly jets, became commonplace and the preferred method of air travel for humans. Airplanes use the concept of lift provided by the expansive wings and powerful engines such as propellers or jet engines. Helicopters were also developed in the mid-twentieth century. These provide a smaller type of vehicle able to take to flight vertically. Helicopters use large propellers, placed on top of the vehicles, which create lift. Direction control is provide by a rear propeller.
Ballistics and Rocketry
Two other major types of air flight technology exist: ballistics and rocketry. Ballistic air travel is the process by which an object with strong aerodynamics is projected with the use of a powerful device that initiates flight. Examples of this include balls, arrows or ballistic missiles. Rocketry uses a concept by which a projectile is launched using a combination of combustible gases. Similar to ballistics, rocket technology launches an aerodynamic vehicle into the air in a certain direction, and relies on inertia to maintain flight.