While generally regarded as a minor and common skin infection, staph comes in many forms and can affect the body in several ways, ranging from minor to severe or deadly. It's important to know the potential repercussions of such unpredictable bacteria and to avoid preventable and serious complications.
Identification
Known less commonly as Staphylococcus, or MRSA, a staph infection is a type of bacteria identified as round (coccus) and appearing singularly, in pairs and most frequently in groups that resemble a bunch of grapes under a microscope. There are over 30 different types of staph but the most common strain infecting humans is Staphylococcus aureus, which typically occurs in the nose or on the skin. Staph is pathogenic, meaning able to cause other diseases and infections.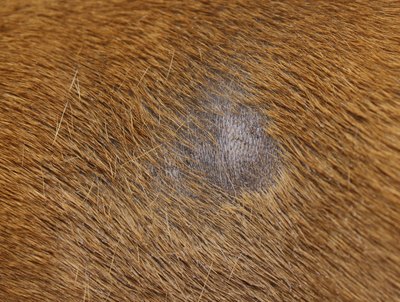 Signs and Symptoms
Symptoms of staph can range from mild, requiring no medical attention, to severe, or potentially deadly. Staph appears in a localized area with the appearance of being reddish, swollen and painful. It can appear small like a pimple or large like a carbuncle. The site of infection often exhibits drainage or pus in a collection known as abscess, boil, sty or furuncle.
Diseases Caused by Staph
The reason Staphylococcus is able to cause other diseases or conditions is because it can inherently synthesize and secrete many characteristics that allows itself to either survive in the host's body or to cause tissue damage. These cases usually come in the form of four different classifications (skin infections, food poisoning, blood infections and toxic shock), depending on the nature of the infection and how, or if, it decides to spread. Skin infections can lead to cellulitis (an inflammation of connective tissues under the skin) or impetigo (crusting of the skin). Staph can result in mastitis, an inflammation of the breast, or in abscess of the breast. It is also possible for breast abscesses caused by staph to lead to a release of the bacteria into the mother's milk. Staphylococcal scalded skin syndrome, a rare occurrence, releases a certain protein that essentially loosens what's holding the skin layers together resulting in blisters and a sloughing of the skin. Consuming foods contaminated with staph cause food poisoning leading to vomiting, nausea, dehydration and diarrhea. This can occur from 1 to 6 hours within eating and usually last from 1 to 3 days. It typically does not require medical attention and is not contagious. Staph bacteria can also reach the bloodstream and cause a number of complications, including bacteremia or sepsis. People with preexisting lung conditions can potentially be in danger of Staphylococcal pneumonia. Endocarditis (infection of the heart valves) is another possibility that can result in heart failure. If the spread of staph reaches the host's bones, it can lead to what's called osteomyelitis (severe inflammation of the bones). In conditions where there is little to no oxygen, staph secrets a toxin leading to what's known as toxic shock syndrome. This leads to high fever, diarrhea, vomiting, muscle aches and low blood pressure.