Nettle plants are found growing near streams, brooks and other water bodies. They have dark-green, serrated leaves. The most common type is the stinging nettle, which has needle-like hairs that secrete a toxin and sting if touched with bare hands. This plant has many medicinal uses, and is used dried. The leaves can also be blanched or sauteed, and eaten like spinach.
Nutritional Aspects
Nettle leaves are high in vitamins A and B, protein and chlorophyll. Nettle contains formic and caffeic acids, along with serotonin, high amounts of iron, potassium, calcium, fatty acids, folate and beta-carotene. They help maintain a healthy urinary tract and flush toxins from your system, which reduces fatigue and improve thyroid, kidney and bladder functions.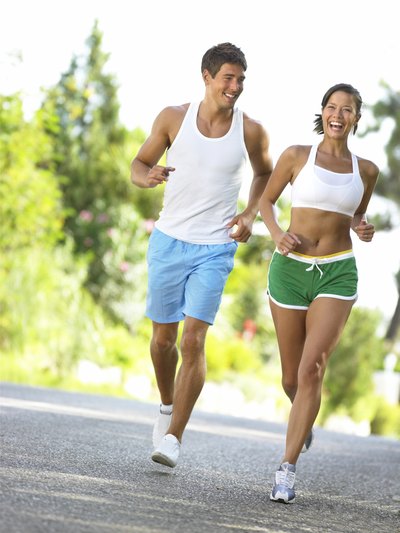 Anti-Inflammatory
Nettle leaf can inhibit the creation of prostaglandins, which can cause inflammation. This is helpful in treating pain related to sprains, tendonitis, arthritis, rheumatism and gout, according to the website dickcontino.com. An astringent can be made from the herb, which works externally on internal bleeding and hemorrhage. This can assist with shrinking inflamed tissues.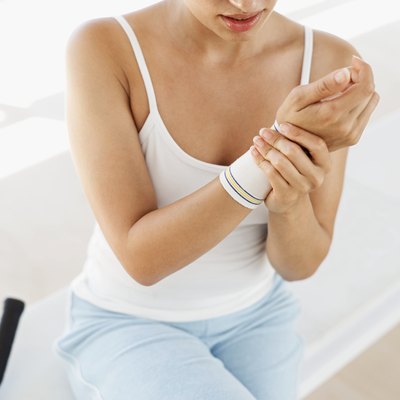 Prostate
Rain-tree.com states that recent studies indicate that nettle is able to help fight prostate inflammation, or prostatitis, and benign prostate hyperplasia. These studies have focused on the use of nettle root, along with the rest of the plant, mixed with other herbs in 20 clinical trials, with success in improving symptoms of benign prostate hyperplasia and prostatitis, which is inflammation of the prostate gland and surrounding tissues. Because of nettle's reputation as an anti-inflammatory, and by blocking hormone-chemical processes that may assist with the progression of benign prostate hyperplasia, nettle is gaining attention as a beneficial herb for prostate health.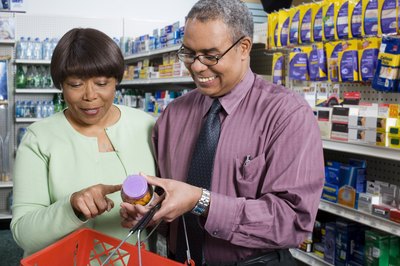 Allergies
Dickcontino.com finds nettle leaf beneficial in fighting allergies, because of the amount of vitamins and minerals naturally found in nettle leaf. With its anti-inflammatory abilities, nettle leaf is able to ease the inflammation caused by allergies and hay fever, and is able to help clear congestion of the nose and chest.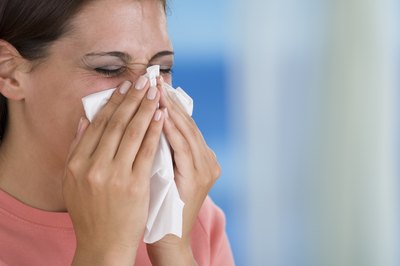 Diuretic
Stinging nettle has been used for many years as a diuretic and also to keep the urinary tract healthy. It has the ability to cleanse the system and help the flow of urine. Nettle can clear toxins from the system and remove gravel from the bladder. This helps prevent urinary tract infections.
Baldness
Nettle contains the ability to promote healthy hair growth. Rain-tree.com states that male and female baldness can be linked to dihydrotestosterone levels, and though no trials have been conducted, nettle can help stimulate the scalp and body to produce hair. Nettle can also be used to treat dandruff and as a tonic, to bring back the natural color of hair.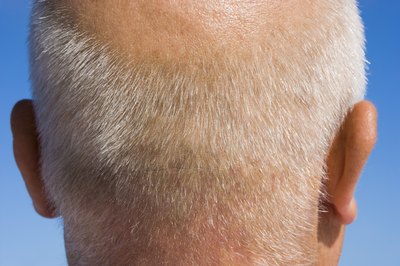 Considerations
Both rain-tree.com and dickcontino.com remind consumers that the Food and Drug Administration has not evaluated nettle leaf and that more clinical trials need to be conducted. Dickcontino.com finds that nettle leaf may interact with heart and diuretic medications. Talk with your doctor before adding nettle leaf into your diet. The leaves of the nettle are used to create an infusion, which can be made at home by boiling leaves and condensing, or can be purchased as a tincture, in which the nettle leaf infusion is dissolved in alcohol. Nettle leaves can be found in a tea, or in capsules.