Detox teas are concoctions that individuals can use to get rid of toxins in their body. Detox teas use a mixture of different herbs in order to initiate the detoxification process. You can purchase a detox tea or prepare a recipe to make at home.
Brands
Popular brands of detoxification teas include Yogi Tea Detox, Celestial Seasonings Detox A.M. Tea and the All Natural Super Detox Tea. Ingredients commonly found in detox teas are milk thistle seed, dandelion, Echinacea, red clover, sarsaparilla, juniper berry and licorice root. To prepare the teas, you boil water and add the teabag to brew for five minutes. Most manufacturers recommend using the detox tea one to three times a day.
Claims
Detox tea makers claim that the body is full of chemical impurities and toxins that can lead to a variety of health problems. These toxins can cause stress related disorders as well as fatigue. When you drink a detoxification tea, it is supposed to cleanse the body of these impurities. The individual will feel more energetic and less stressed. Since the body will be cleansed with these excess impurities, a person likely will feel less bloated.
Toxins
Toxins that can be removed from the body by drinking detox teas include caffeine, alcohol, smoke and food additives. The tea removes these toxins from the liver and kidney to promote healthy function. You can consume detox tea daily for a 30-day period to get rid of these toxins.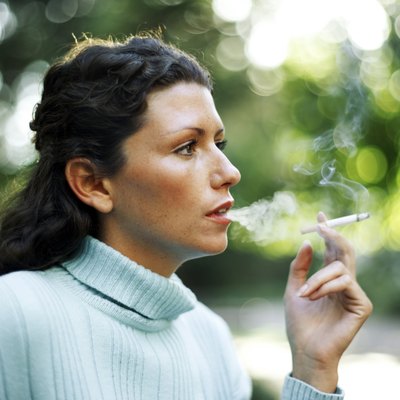 Considerations
If you are looking for a tea to rid the body of impurities, make sure that the mixture is caffeine-free. Don't consume caffeinated detox teas since caffeine is one of the chemical impurities removed from the body.
Warning
Keep in mind that the benefits of detox tea producers have not been evaluated by the Food and Drug Administration for validity. Also, if you have any side effects from detox tea stop consuming the product immediately and notify your doctor. Potential side effects are nausea, vomiting, headache, diarrhea and dizziness. Detox teas are not advised for pregnant and nursing women.