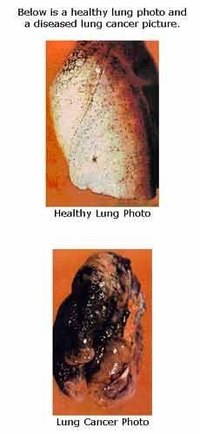 Each year 93,000 men and 80,000 women are diagnosed with lung cancer, which is the No. 1 cause of cancer death in the United States.The statistics are dire: Within 5 years, 86% of those diagnosed will be dead. More people die of lung cancer than colon, breast and prostate cancers combined. For many Americans, learning they have small cell lung cancer is depressing news, although patients can expect different success rates depending upon the stage of the disease and the type of treatment provided.
What is small cell lung cancer?
There are two main types of lung cancer: non-small cell and small cell. Eighty percent of lung cancer is the non-small cell lung cancer variety. It can form in the bronchial tube lining, mucus glands, air sacs or outer edges of the lungs. By contrast, Small cell lung cancer involves small, oat-sized cells that begin in the bronchi at the center of the chest, which multiply quickly to form larger tumors that may spread throughout the body. This type of lung cancer is almost always caused by smoking. The overwhelming majority of patients diagnosed (97%) are older than 45, with 2 out of 3 people older than 65. Black men have a 40% higher chance of developing lung cancer than white men, but the number of black and white women are nearly equal. Since this type of cancer spreads so quickly (usually undetected until it is far too late), surgery alone cannot treat it. Less than 5% of patients have a tumor that can be removed, so chemotherapy and radiation therapy are more popular treatments.

How do small cell cancer cells behave?
While both types of lung cancer are strongly linked to smoking, 90% of those with small cell lung cancer are current smokers or previous smokers. Once the cancer cells are inside the victim, they will secrete hormones that can act independently to wreak havoc on the system and spread the cancer at will. This is sometimes referred to as a "paraneoplastic phenomenon." Sometimes the small cell tumor cells will secrete the adrenocorticotropic hormone, which causes Cushing's Disease and elevated blood sugar. Other times, the small cell cancer will secrete antidiuretic hormone, which will increase water retention. Antibodies will begin to proliferate in an effort to weaken the body and make a more favorable climate for cancer cell reproduction. These cancer cells can secrete chemical substances that cause nervous system malfunctioning as well. The constant flow of blood and lymph fluids throughout the lungs facilitates the spread of the cancer to other parts of the body. Over time, medical emergencies may occur when the tumors become so big that they block blood flow in the veins. As a result of these unique behaviors, small cell lung cancer is one of the fastest-growing cancers.
Limited stage
One-third of patients with small cell lung cancer will have "limited stage" cancer, which means the tumors are only found within the body's small, bean-sized lymph nodes, confined to one side of the chest. Treatment generally includes one or more of the following: chemotherapy, thoracic radiation therapy, chemotherapy, prophylactic cranial irradiation and surgery. According to the National Cancer Institute, the prognosis is brighter for people who try a combination of therapies like chemotherapy and thoracic radiation therapy. For instance, the introduction of radiation therapy increases long-term survival rates by 5%, compared to just chemotherapy. All in all, most patients survive for one to two years, with 14% surviving five years.
Extensive stage
With "extensive stage" small cell lung cancer, the cancer has spread to other tissues and parts of the body. The central nervous system and the brain are particularly vulnerable areas once the cancer has metastasized. Two-thirds of all patients will have this stage of cancer and can expect to live 6-8 weeks without treatment. If patients agree to chemotherapy and radiation therapy, they can expect to increase their life expectancy by 8-10 months. Currently, long-term survival rates are less than 5%.
Recurrent stage
"Recurrent stage" small cell lung cancer is treated with radiation therapy, chemotherapy and laser therapy to improve the quality of life. Chemotherapy often sends recurring tumors into regression, but the results are short lived, and patients rarely survive more than 12 months after first-line chemotherapy or 6 months after second-line chemotherapy. Chemotherapy drugs are prescribed to help patients control the side effects of treatment.

Radiation therapy
Without radiation therapy or chemotherapy, the prospects are grim for small cell lung cancer patients, with little more than 2-4 months left to live. Radiation therapy uses high-energy x-rays generated from an external machine to kill cancer cells, shrink tumors and prevent the cancer from reaching the brain (prophylactic cranial irradiation). Some patients feel uncomfortable during treatment, while others report no sensation at all. Following radiation therapy, side effects may include skin irritation, fatigue, difficulty swallowing, temporary shortness of breath, chest hair loss and mild discomfort. National Cancer Institute studies show that 10% of patients who enter radiation therapy remain disease-free in 2 years' time.

Chemotherapy
Chemotherapy is the most common treatment of small cell lung cancer. Patients will take the medication via injection or pill. Once inside the bloodstream, the drug will travel through the body, killing cancer cells. While chemotherapy improves the survival rate of both limited and extensive stage lung cancers, a very small percentage of patients are actually cured by it. When combined with other treatments, patients can expect a four- to five-fold improvement in their survival rate, compared to having no treatment. People with limited stage cancer are usually given VePesid and Platinol. Patients with extensive stage cancer are often prescribed a combination of Neosar, Adriamycin, Oncovin, VePesid, Platinol, Paraplatin and CeeNU. Unpleasant side effects of chemotherapy include: fatigue and anemia (76%), nausea and vomiting (60%-90%), mouth sores, spice sensitivity and hair loss. While these side effects are daunting, the alternative is far worse.