The Harley-Davidson Motor Co., based in Milwaukee, Wis., has produced dozens of different motorcycles over the course of its 100-year existence. Most of these motorcycles, with engines sizes at least 750cc, are highway cruisers. Efforts to capture the market of lighter bikes has failed. Many models of its postwar and early postwar bikes, like the FL and the Sportster, live on today.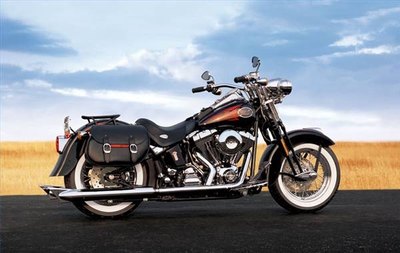 Model Designations
Sportster models designed for urban street use are identified as XL models, while Dyna models are given the FXD label, such as FXDL for the Dyna Low Rider model. Harleys with a Softail chassis come in many different types, but all carry the ST label. Touring bikes are identified with the prefix FL. The Revolution model is affixed the VR designation with the street custom version (See Reference 1).
The FL
The FL has been in existence since 1941 and still used today. It denotes large touring bikes. The Softail series also uses the FL designation. In its early years, the FL represented the now legendary Knucklehead- and Panhead-engine Harleys. Later, the designation was applied to the Hydra Glide and Duo Glide Harleys. FLs are traditional-looking Harleys equipped with 16-inch front wheels and Springer or telescopic front forks (See Reference 1).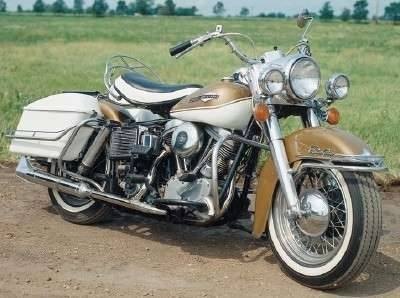 The Servi-Car
Perhaps regarded as an odd duck today because it belies the Harley-Davidson image, the Servi-Car, a three-wheeled utility bike, was produced from 1932-73 primarily for police department traffic divisions. It also was widely used as delivery vehicles and for vendors. It was equipped with a large or small box with an optional tow bar. It was powered by a 45-cubic-inch flathead engine developed in 1932. Some public agencies still use the Servi-Car today (See Reference 2).
WLA
Harley geared up in 1940 for the United States' entry into World War II by manufacturing the WLA military motorcycle. More than 90,000 were produced, with many shipped to the Soviet Union and other Allied forces. It used a civilian model as a template and was powered by a 740cc engine (See Reference 3).
Sportster
The Sportster has been in continuous production since 1957 and is regarded as one of Harley's most popular models. It's equipped with a 45-degree V-twin engine and can trace its roots to the 1952-56 K series bikes. Through 2003, the Sportster's engine was attached directly to the frame, but engine vibration was somewhat of a nuisance. That changed in 2004, when rubber mounts were installed to minimize engine movement (See Reference 4).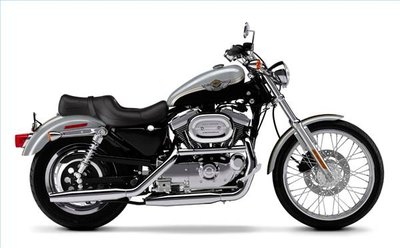 Super Glide
Since their inception, Harley bikes had been ripe for customization. Cannibalizing frames and engines to produce a truly unique Harley was common. Harley tried to anticipate the customization by redesigning the rear frame and using smaller telescopic forks with buckhorn handlebars. The result was the front and back didn't quite match, especially with the "boattail" fender/seat unit that gave it an undecidedly un-Harley look (See Reference 5).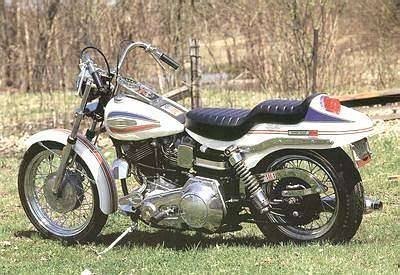 VRSC
Harley broke away from its traditional styling to create the VRSC, or V-Twin Racing Street Custom, in 2001 with a joint project with Porsche to develop a fuel-injected, liquid-cooled V-Twin 1130cc engine that was increased to 1250cc in 2008. Nine VRSC models have been produced to date (See Reference 6).