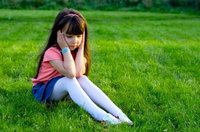 According to the Department of Health and Human Services, as many as one in 10 children and adolescents struggle with anxiety. As many as two-thirds of those younger than 18 years of age do not get the help they need for their anxiety. In order to change these statistics it is important to understand what types of anxiety young people, especially children, can exhibit and the symptoms in which the disorder presents itself.
Generalized Anxiety
Generalized anxiety is one of the most common forms of anxiety seen in young children. This is characterized by extreme and undue worry about every part of their lives. Young children with general anxiety may exhibit symptoms such as displaying constant tension in their body language, complaining of stomach aches with no medical reason, and a constant need of reassurance from both their family and their friends.
Phobias
Phobias are another way that many children suffer from anxiety. It is normal for young children to be afraid. However, when their fear prevents them from being able to function during the day, this may be a sign of anxiety. Anxiety may also create phobias. A child who turns from loving an activity one day, to having an overwhelming fear of it the next, may also be suffering from anxiety.
Separation Anxiety
Separation anxiety is one of the most common forms of anxiety that a young child may manifest. According to the Mental Health Information Center, as many as one in 25 children suffer from separation anxiety. Separation anxiety symptoms include clinginess to a parent or guardian, difficulty sleeping, depression and behavioral breakdowns when separated from those they love, even for short periods of time.
Post Traumatic Stress
More serious forms of anxiety often develop from post traumatic stress. Post traumatic stress can vary in seriousness depending on the child and the event that causes the disorder. Post traumatic stress can be brought on from domestic violence, accidents or other traumatic experiences in a child's life. Anxiety often occurs with post traumatic stress as the young child begins to worry about the event happening again. Post traumatic stress anxiety has similar symptoms to generalized anxiety and phobias.
Panic
Young children may also experience anxiety due to panic attacks. Panic attacks in children are periods of overwhelming fear for no apparent reason. Children may have anxiety that the panic attack will occur again. Signs of anxiety related to panic attacks can include an increased heart rate, sweating, nausea and withdrawal from social situations.